Jump to Recipe
Is It a Cookie Or A "Unit Dose" Brownie?
My people love brownies. The crunchy edge, the gooey inside … What's not to like? But somehow, good brownie making has escaped me. In my house, it's my husband, Jim, who does the brownies … But then I discovered this recipe from Bon Appetite. And now I make the brownies – cookies.
I made a few changes to the Bon Appetite recipe because that's just what you do when you read a recipe. As my mother would say … even about cooking times and oven temperature: "Oh, they don't mean that."
(She had a tendency to burn things … )
Don't skip the cocoa nibs or the chopped chocolate chunks in these brownie cookies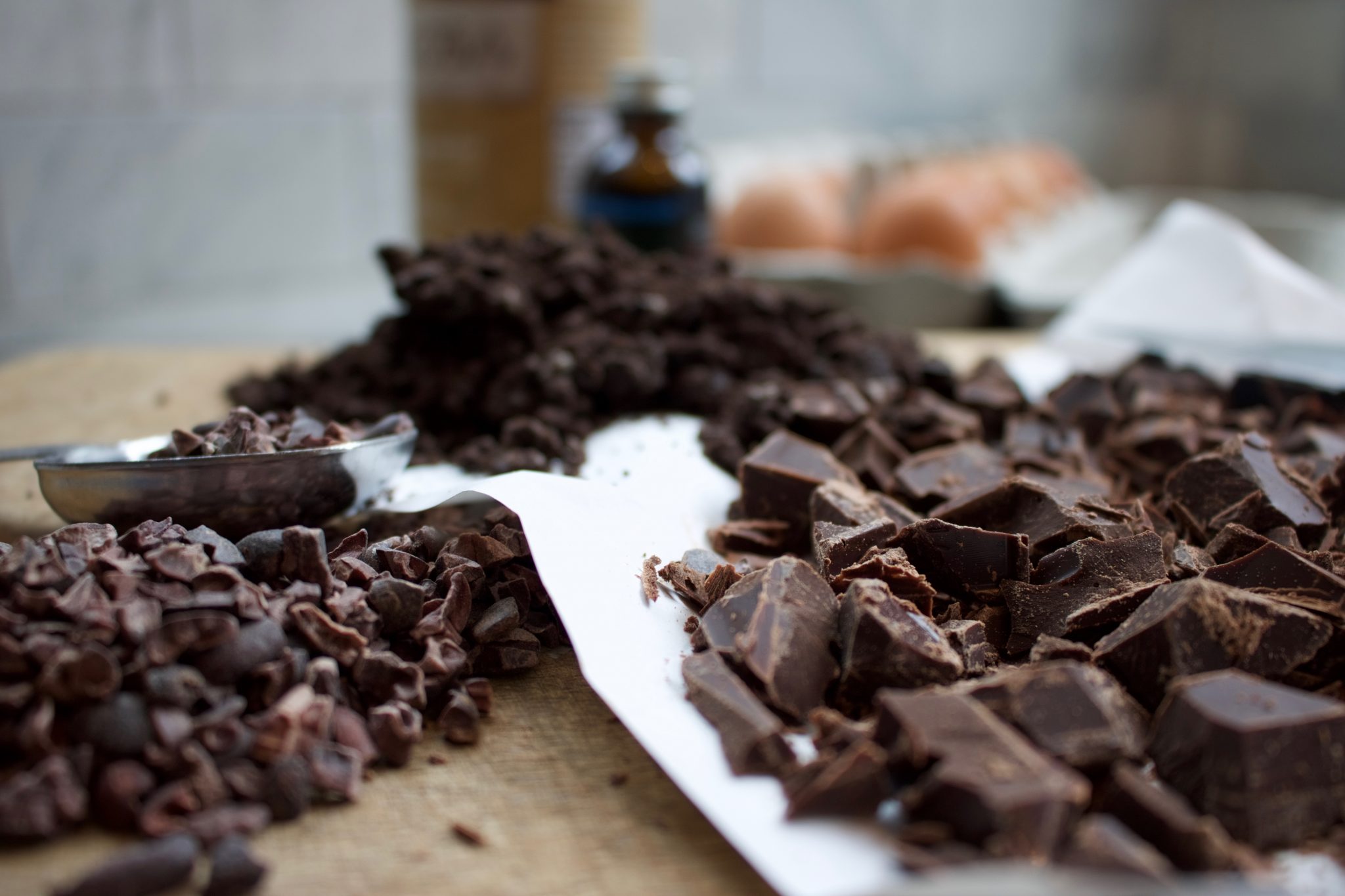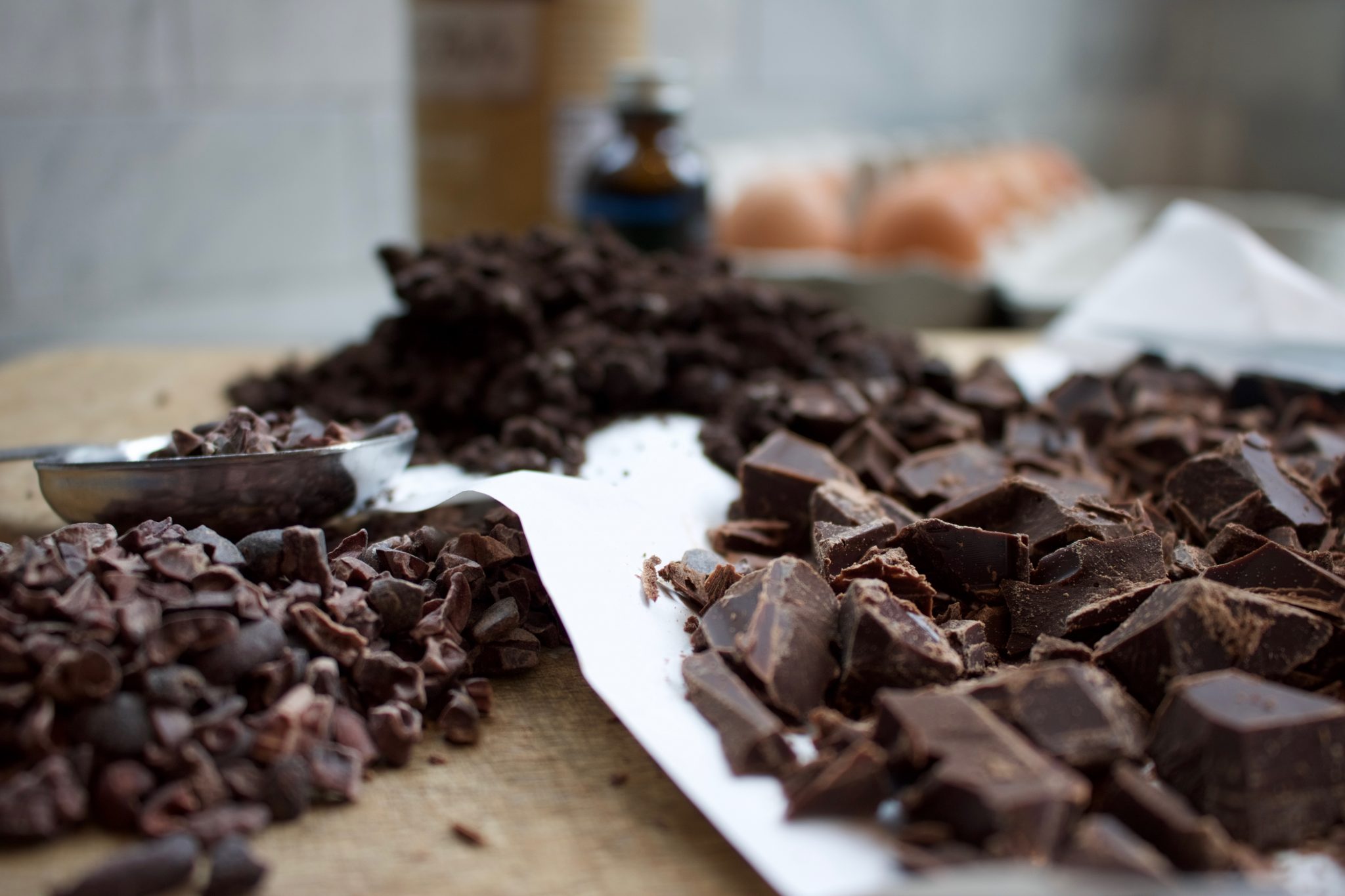 When you add your own twist to this recipe, don't omit the cocoa nibs or the chocolate chunks. Cocoa nibs on their own are awful. But all the powdered sugar in this recipe fixes that. And do use the bar of bittersweet chocolate. The irregularly chopped chunks add an important texture to the finished cookie. I added some vanilla extract and some crushed Oreo cookies. Vanilla extract often improves chocolate and as for the Oreos, I just wanted them out of the house.
I know, making Oreos into other, better cookies might not have been the best idea if you want the Oreos gone, but I am taking these babies to a 4th of July BBQ.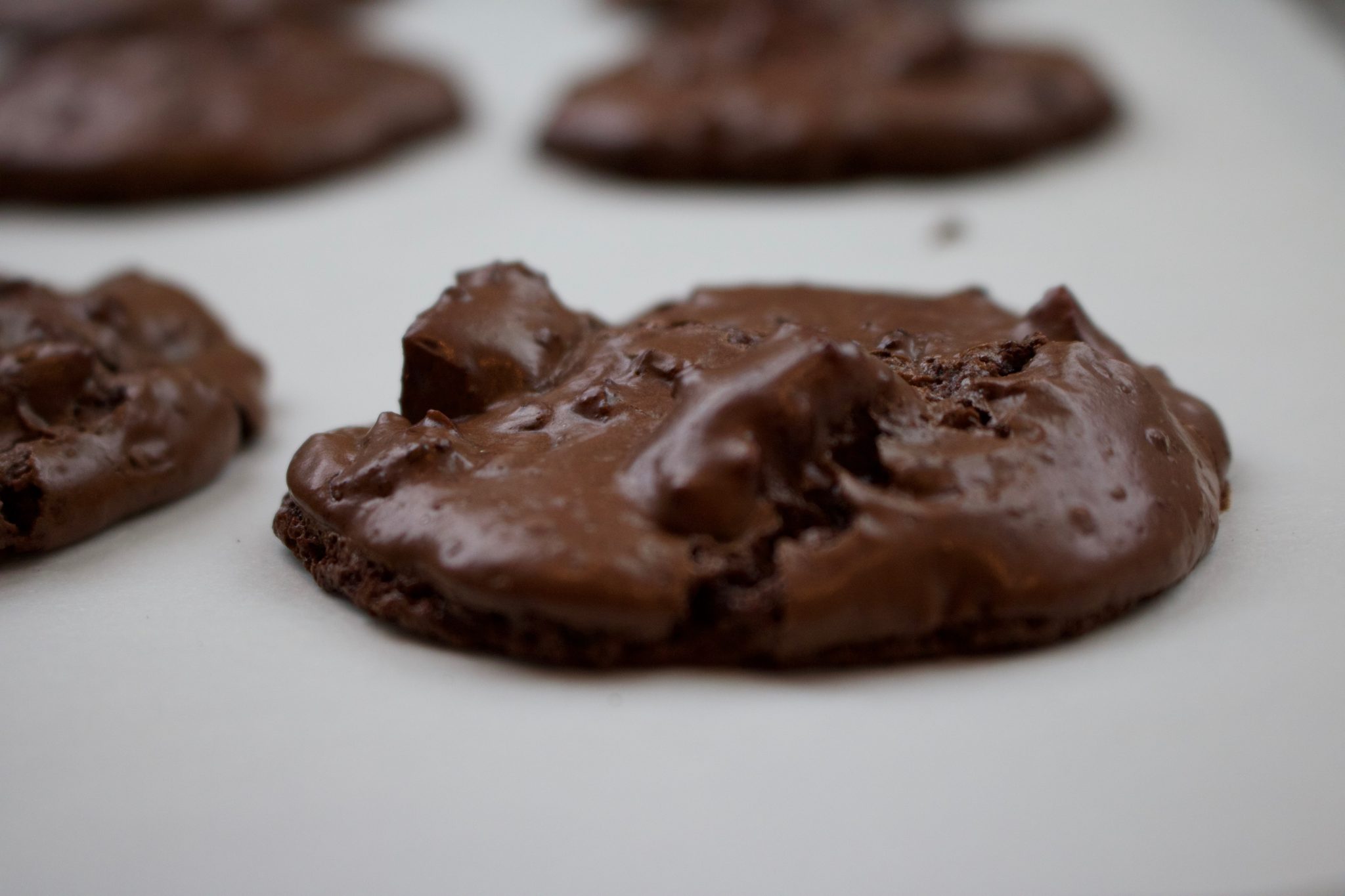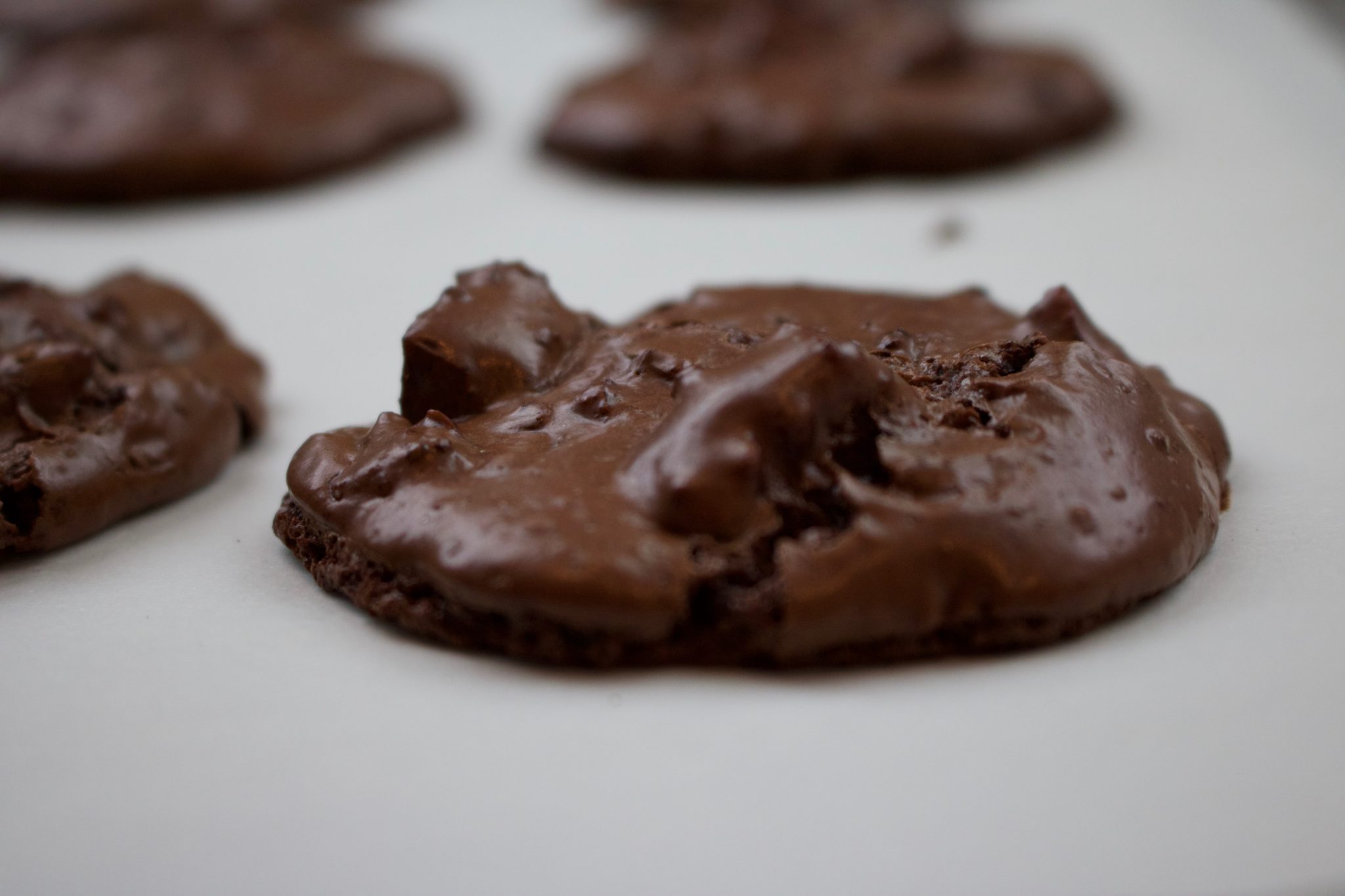 These Cookies Are Chocolatey Cousins To Macarons
If you have made macarons, you are familiar with the properties of egg whites and the importance of the "foot" on a macaron. These cookies rise in a similar fashion.
Drop them by heaping tablespoons on the parchment paper. If they get too big they will flatten under the weight of their own batter and they won't fluff up as much in the oven. And let them cool before you peel them off the parchment paper. They have a tendency to break if they are still warm when you pull them off.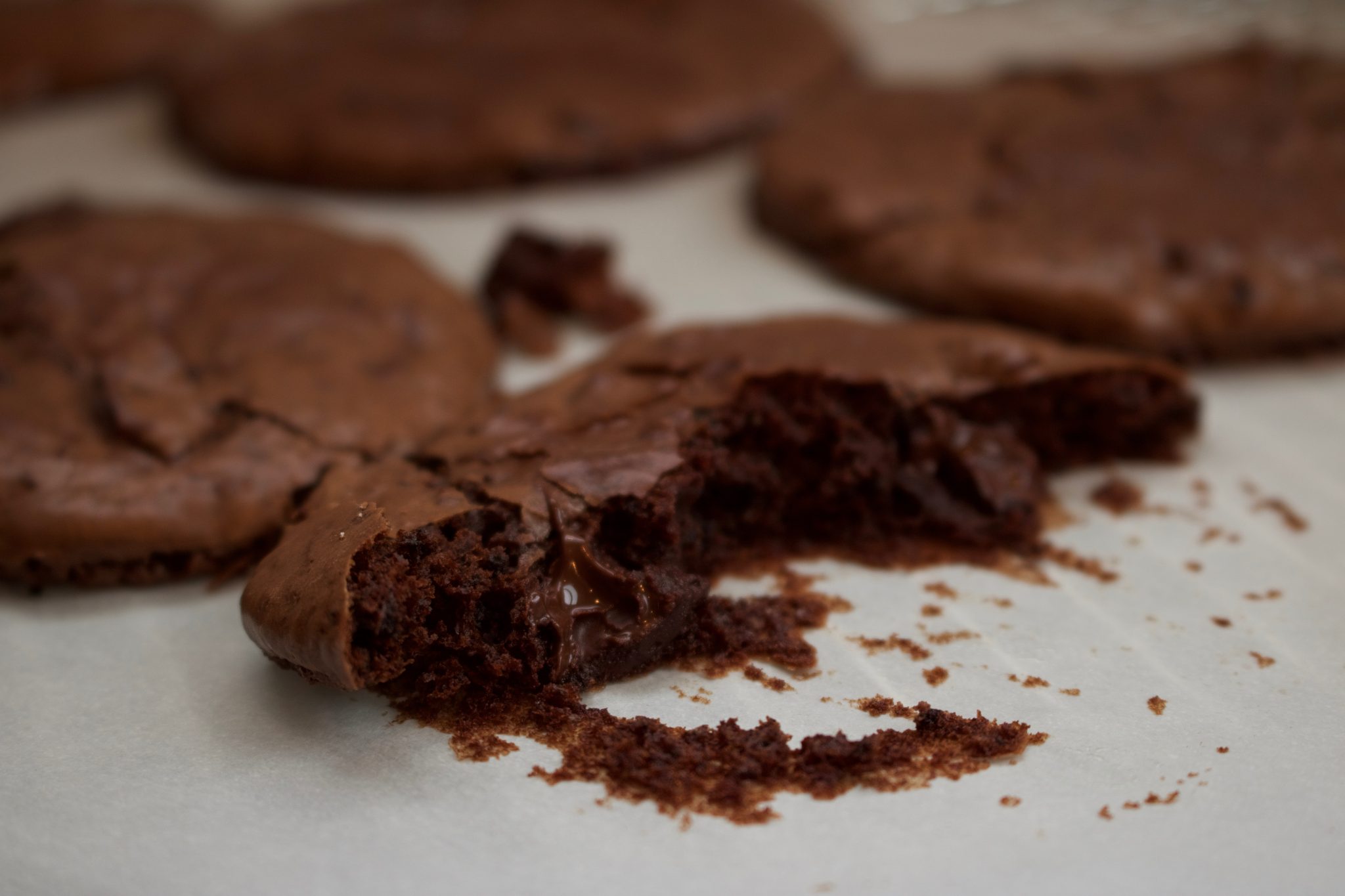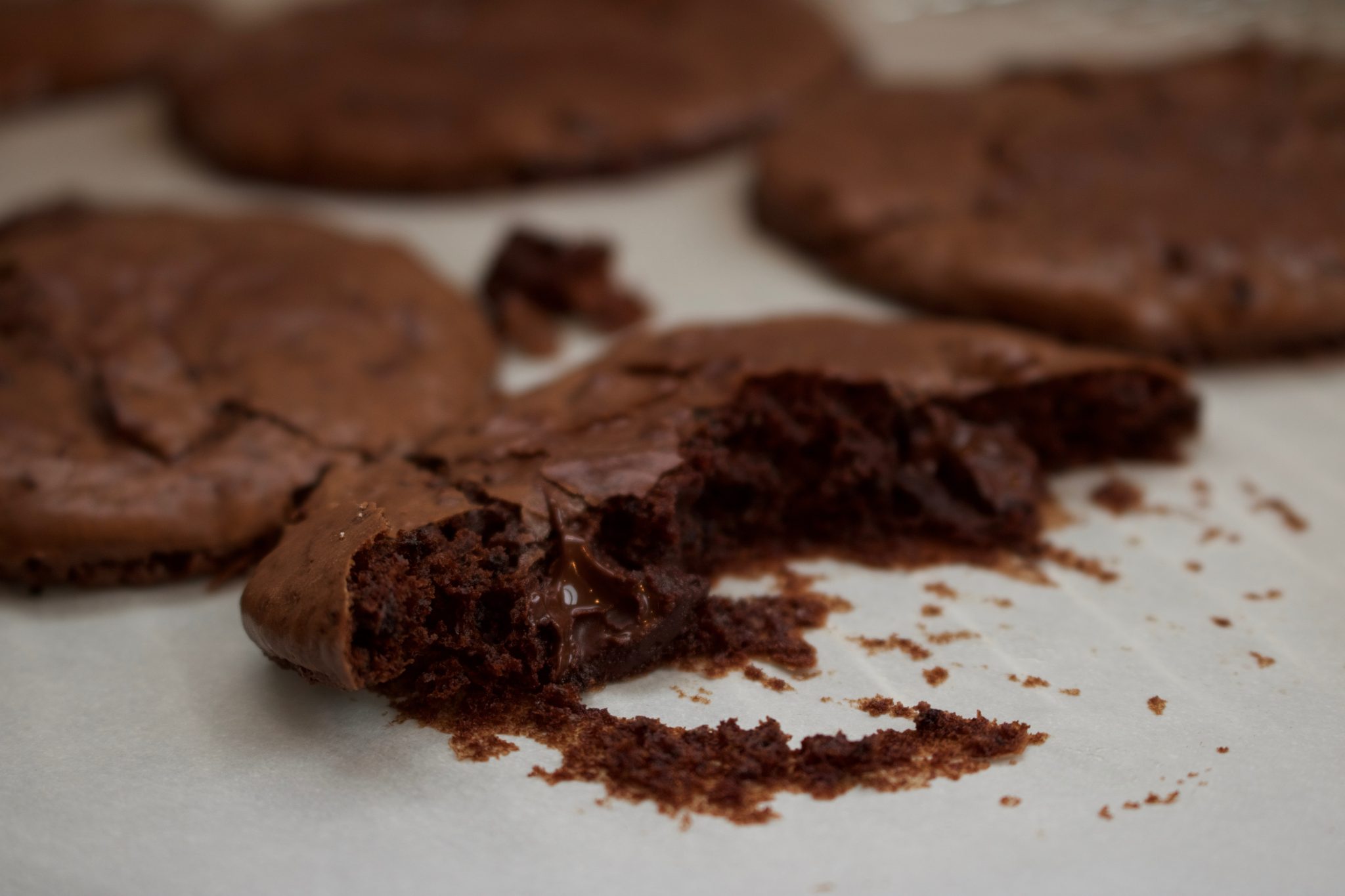 Oreo Brownie Cookies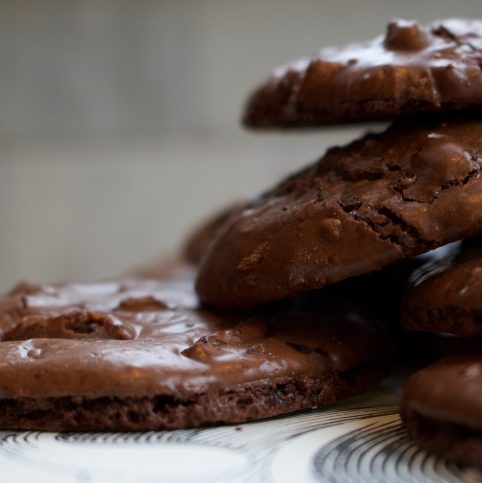 Oreo Brownie Cookies
Ingredients
3

c

powdered sugar

3/4

c

unsweetened cocoa powder

1/2

tsp

kosher salt

2

eggwhites

1

egg

1/2

tsp

vanilla

4

oz

bittersweet chocolate

chopped

3

T

unsweetened cocoa powder

11

crushed

Oreo thins

- Optional - will equal about 3/4 cup
Instructions
Line 2 cookie sheets with parchment paper.

Combine the powdered sugar, unsweetened cocoa and salt in a large mixing bowl.

Combine the egg, 2 egg whites, and 1/2 tsp vanilla in a small bowl.

Add the wet ingredients to the dry. Stop mixing as soon as the batter is smooth.

Add the chopped chocolate, cocoa nibs, and crushed Oreos.

Plop the batter on parchment lined cookie sheets in heaping 1 tablespoon blobs. Space them 2 inches apart.

Cook at 350 for 15 minutes, until the cookies look puffy and cracked. The tops will be glossy.

Slide the parchment paper off the cookie racks and let the cookies cool before removing them from the parchment paper.
Notes
Try sprinkling them with Kosher salt when they are done cooling. Sounds weird, but  think salted caramel desserts. It's a good combination.