I have a thing for Chipotle Lime Rice. Each rice grain is beautifully separate and fluffy. And somehow Chipotle gets the perfect finish of sweet butter, fresh cilantro, and tangy lime. I wanted that rice without the drive to Chipotle, the frenetic, noisy line, and the calorie load of whatever grease they were using to keep each grain unto itself. So, the experimenting began, and here's what I learned.
How to Make Copycat Chipotle Cilantro Lime Rice
A rice cooker makes sticky rice no matter how much you back off on the cooking liquid.
Cilantro added at the beginning of cooking turns bitter. Instead, let the fresh cilantro wilt by adding it at the end to the hot rice. Garnish with more fresh cilantro when the rice is a little cooler.
It's easier to get that each-grain-of-rice-is-separate thing if you coat each grain with some oil and toast it in a skillet first.
Use a skillet with a clear lid so you can see when the rice is done. Even the slightest overcooking will ruin your chances for fluffy and separate grains.
This recipe uses regular long grain white rice because that's what most people have in their pantry. However, Basmati rice would be fluffier, so if you have it, use it.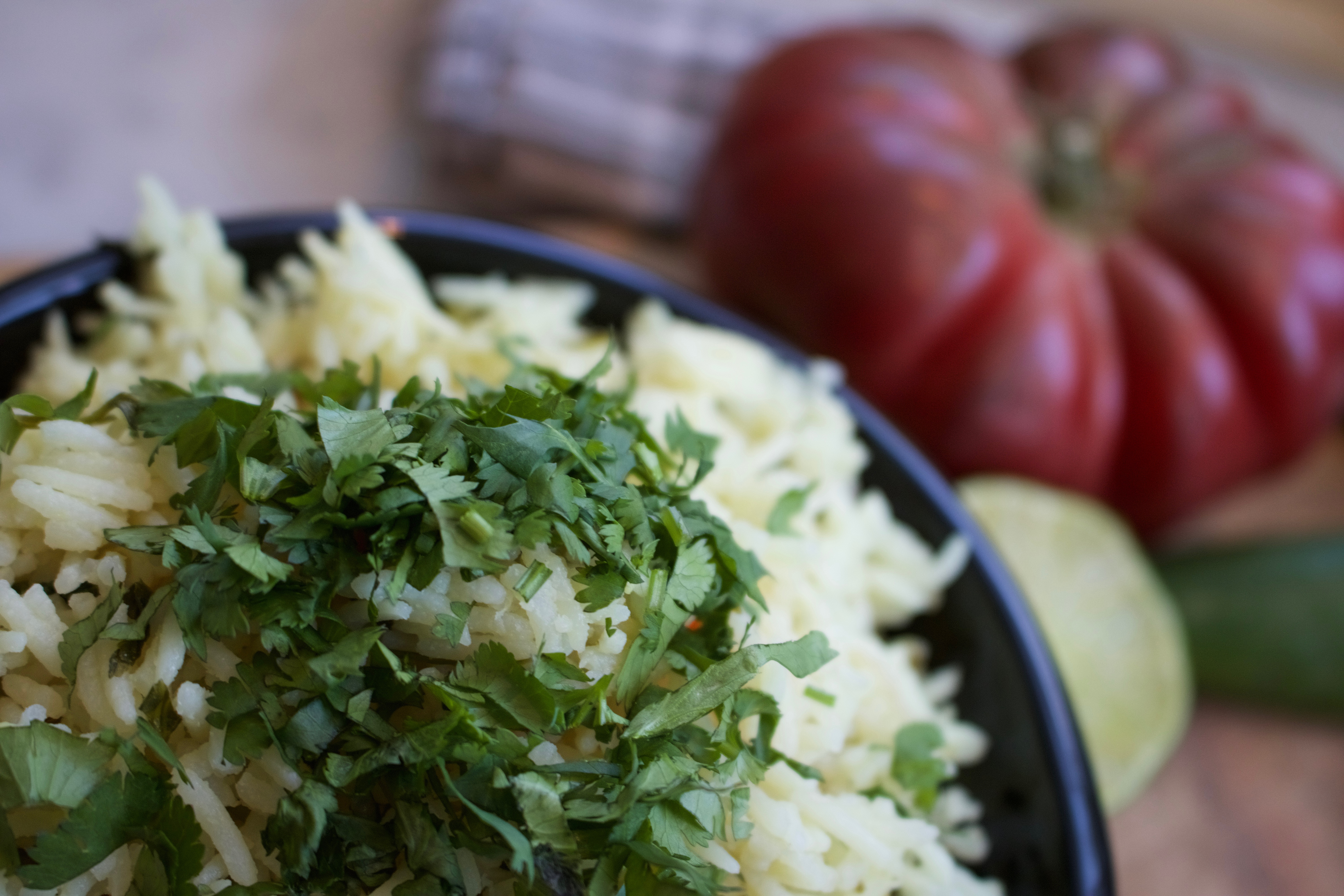 Rice Has Sustained Humans for Centuries
I know there a lot of people out there who are afraid of carbs, processed carbs, white carbs, any carbs. If that's you, move on. However, if you think maybe, just maybe rice has been an important part of our diet for a very long time, jump in and give this recipe a go. If you are curious about cooking rice, get your questions answered here. And if you want an in-depth tutorial on making copycat Chipotle Lime Rice at home, go here.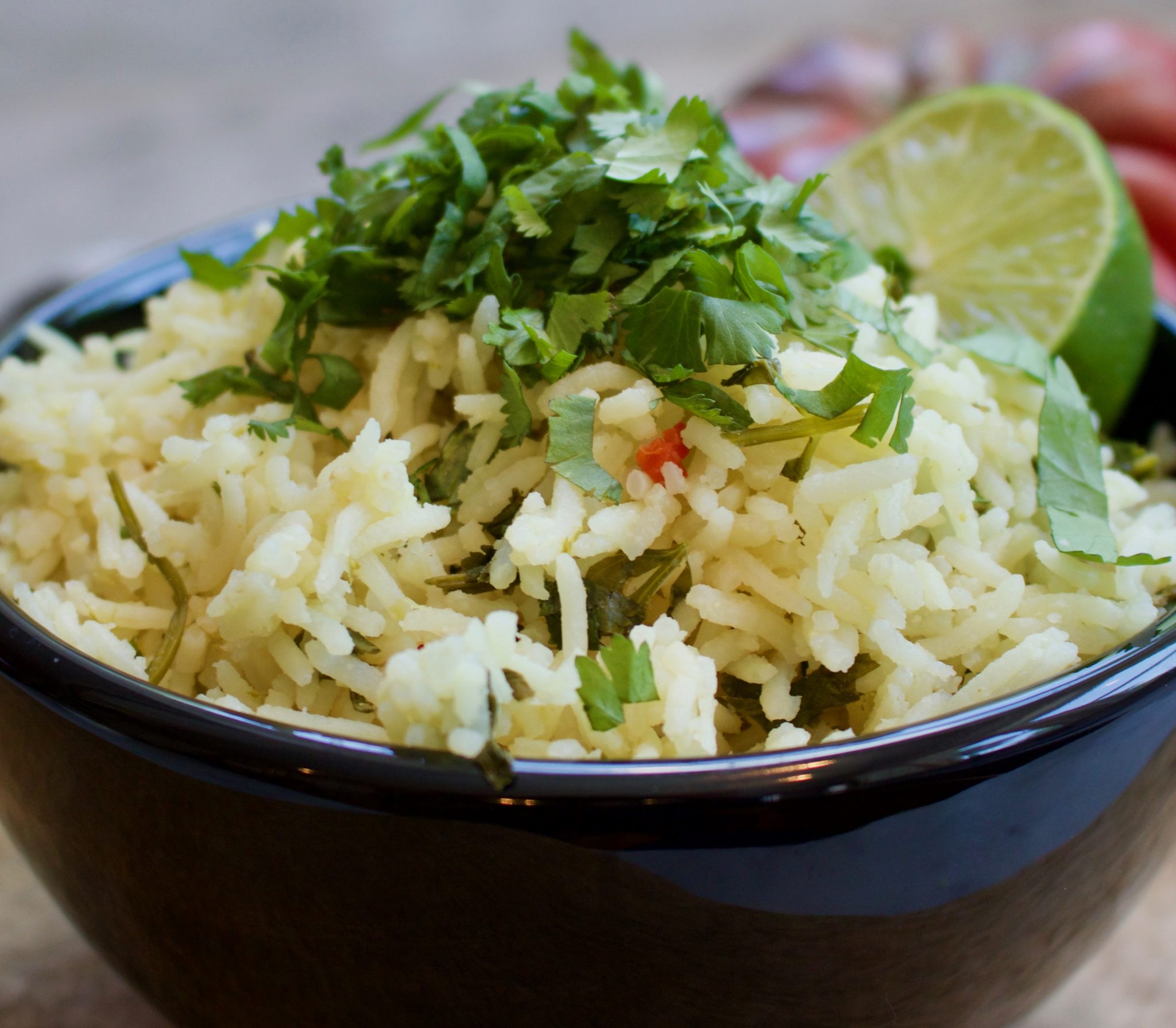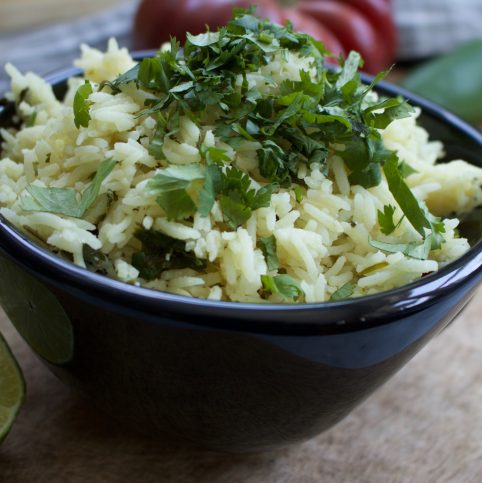 Ingredients
3 1/2

c

chicken broth

2

c

white rice

rinsed once

2

T

butter

1

heaping T

red pepper

minced, for garnish

juice

of one

lime

zest

of 1/4

lime
Instructions
Rinse the rice in cold water and drain.

Melt the butter in a skillet. Add the rinsed rice and stir to coat each grain. Toast until you can smell the rice, you don't want to brown it.

Bring it to a boil, then simmer until the rice is cooked, about 30 minutes

Add the fresh cilantro, lime juice, and lime zest

Garnish with more fresh cilantro and minced red pepper when the rice has cooled slightly
Notes
Nutrition data was calculated on 2 cups uncooked rice yielding 6 cups cooked and each serving is 3/4 cup.