Go to Recipe!
Let's be clear: I know you don't need a recipe for BLTs. So think of this post as a motivator. When the tomatoes are ripe, plump, sweet, and picked locally, it's time to do something with them. Honor them with homemade bread. Someone you know has a garden, and they are looking to offload their surplus 'maters. Do not waste your time on the anemic, hard, orange balls masquerading as tomatoes in big box grocery stores.
And make peace with the fact that even in 2016, even with Monsanto mucking around with our produce, no one has figured out how to let a tomato ripen and be sturdy enough to ship.
A friend of mine told me not to "glom on the bacon thing" …
Even in a post about BLTs, there's no bacon glomming. I'm crusading for real tomatoes by providing a recipe for homemade bread. For once, bacon is in the back seat: that old-fashioned station-wagon seatbelt-less backward facing back seat.
It's just that the tomatoes and the bread are that good.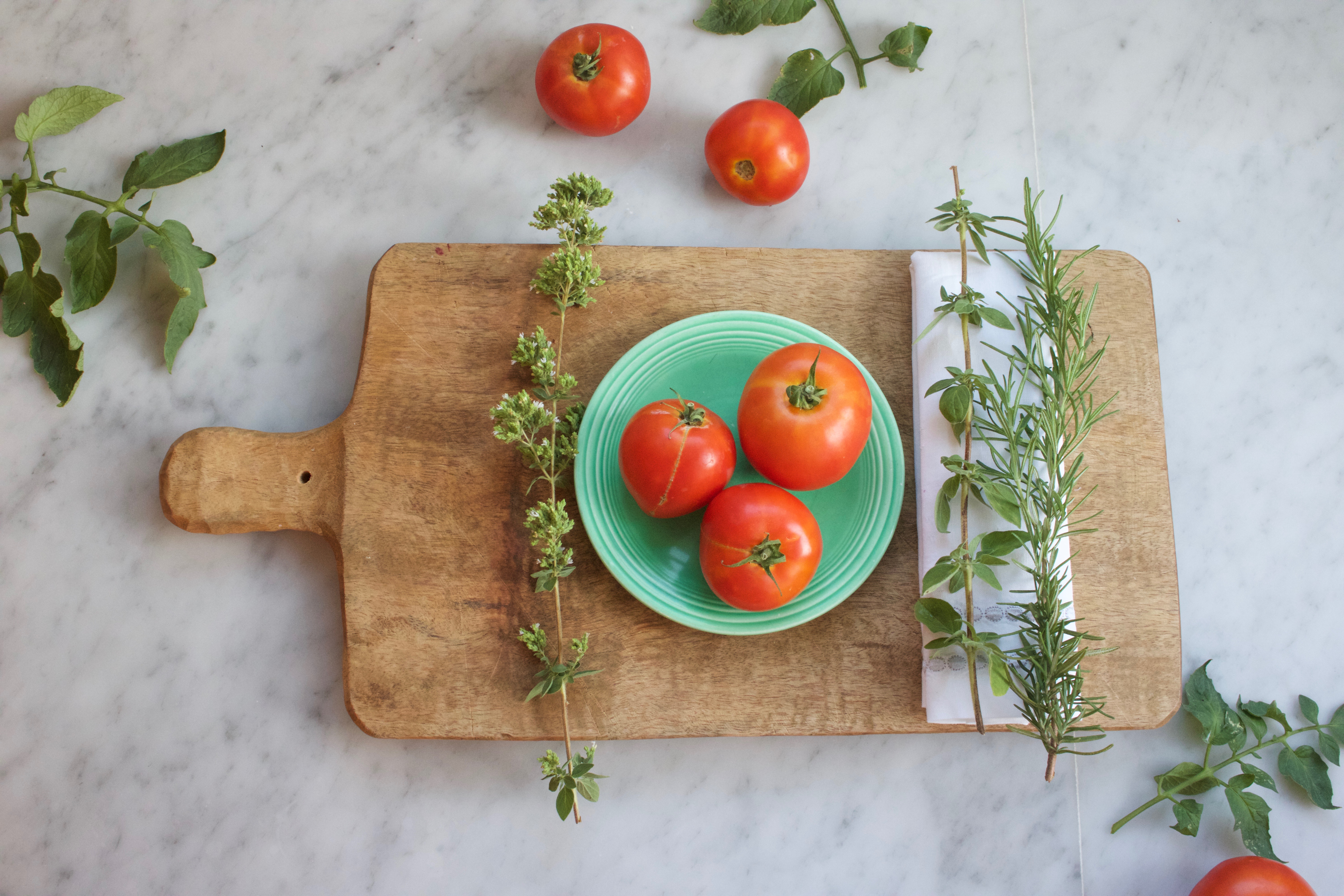 Every summer my dad tried to get me to like tomatoes.
"You know, you're not really an adult until you like tomatoes, Bone." (1)
In our house, that sentence was not quite "Winter is coming" – but it was close.
We weren't gardening/canning people so he just did without his beloved tomatoes through winter and come summer he'd find a local source.
His favorite roadside stand was situated on a winding, hilly country road. The kind that is fun to drive once you know it's rhythm. On the return trip, he was going a little too fast … The tomatoes were about to roll off the passenger seat and get bruised. He instinctively reached out to grab them. His car went head over heels, then flipped over sideways. Miraculously, he was uninjured.
The tomatoes and the car were totaled.
Somehow, it seemed àpropos to grow up. And now I know the joy of a BLT instead of just a BL.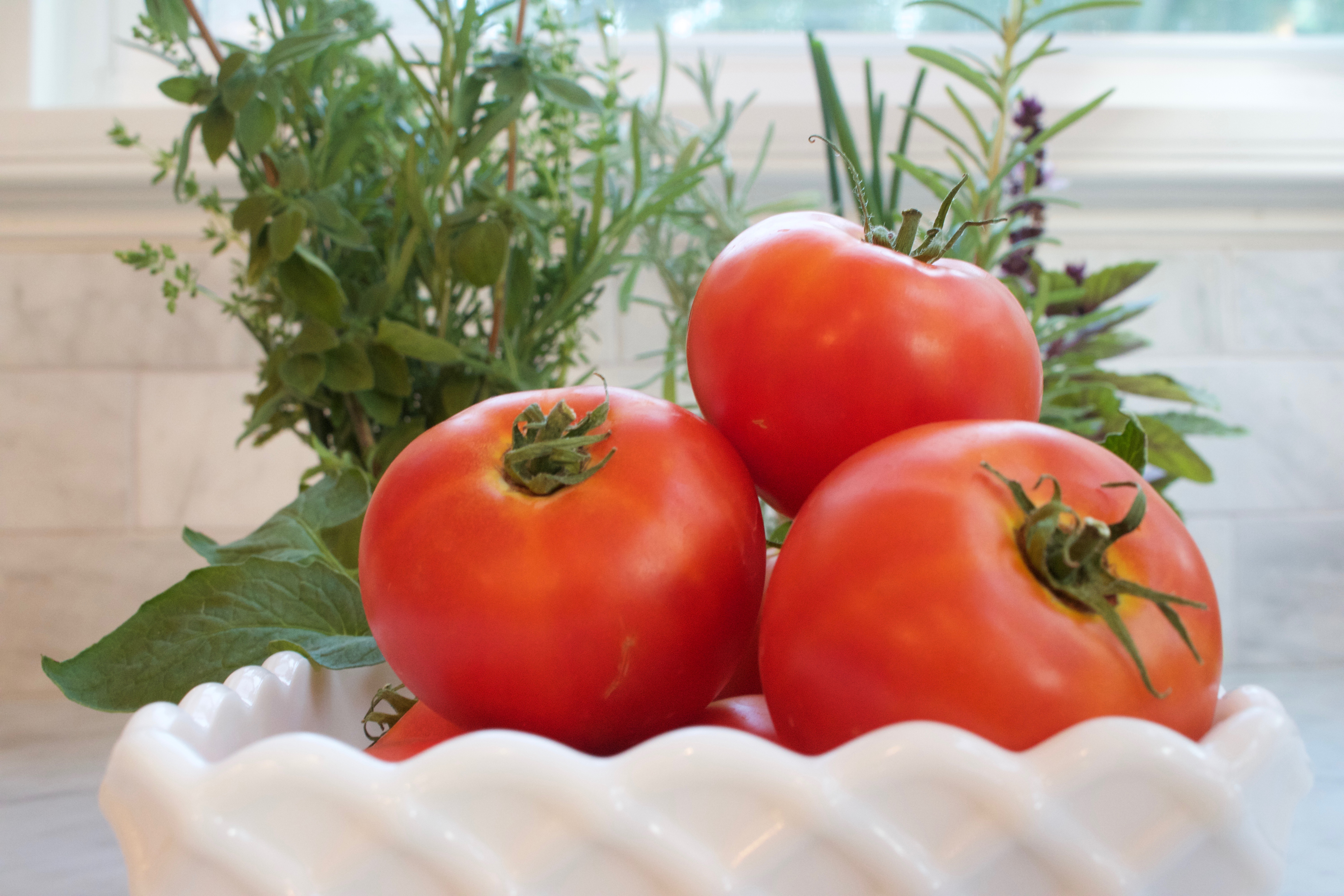 The bread recipe is an adaptation/combination from two online sources. Mel's Kitchen Cafe has a wonderful, detailed explanation with step-by-step pictures.  Alexandra's Kitchen is another great resource.  The take away is this: it's easy, it does not require precise measurements, and:
People think you're a freaking Master Chef when you knock out homemade bread.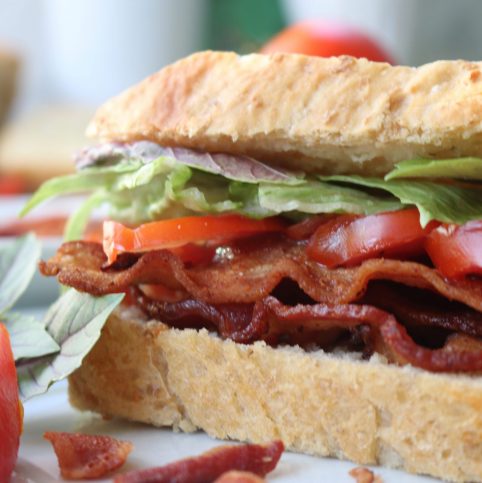 Homemade Bread
Dissolve sugar, salt, and vinegar in 3.5 cups very warm water, put in the yeast and make sure it bubbles. Dump in all the flour. Stir just enough to mix. Let the dough rise until doubled - about 4 hours minimum. Punch down, divide into loaf pans and let it rise again - about 30 minutes. Preheat oven to 450 after you divide the dough into loaf pans. Add a cup of hot water to the oven to make steam, cook for 20 minutes, reduce heat to 350 and cook another 20 - 30 minutes.
Ingredients
3 1/2

cups

warm/hot water

3

T

sugar

1 - 1.5

T

apple cider vinegar

Optional. It gives the bread a sourdough flavor.

1 1/2

T

yeast

1

T

kosher salt

6 1/2

cups

bread flour

Or whatever you have on hand, all-purpose, whole wheat. Try replacing one cup flour with one cup quick cooking oats.
Instructions
Put the warm/hot water in a very large bowl.

Dissolve the sugar, vinegar, and salt in the warm water.

Put the yeast in the bowl and wait for it to proof. Meaning, give it about 5 minutes to see if the yeast makes bubbles. That way you have "proof" the yeast is alive and the bread will rise. Even if something goes awry after the proof and your bread is flat, it will still taste quite good. No worries.

Dump in all the flour or flour and oats mixture.

Stir until just mixed - about 25 turns of the spoon. It's going to be sticky and wet.

Cover with a towel and leave it on the counter until it doubles in size. It will take at least 4 hours. I've left it there all day.

Prepare the baking vessel(s). If you are using loaf pans, use 2 standard 9 x 5-inch pans. If you are going to free-form a rustic loaf, grease the baking sheet. If you are making dinner rolls grease a 9 x 13.

Grease your hands, punch down the dough and divide into 2 halves, 2 rustic loaves, or the rolls. The dough is wet and gluey. Work quickly. If you wear disposable food service gloves grease them before punching down the dough.

Preheat the oven to 450 and let the dough rise again (about 30 minutes) while the oven heats.

Pour a cup of hot water into the oven to create steam and quickly put the bread in. Cook 20 -25 minutes at 450. Reduce the heat to 350 and cook another 20 -30 minutes. Cover the tops with foil near the end of cooking if they are getting too brown for your taste.
Notes
This recipe is adaptable. Add fresh herbs, sun-dried tomatoes, jalapenos, flax seed, Spanish olives - just about anything to it.
I use bread flour because I like the final product better. (Bread flour has more wheat protein = more gluten = chewier bread) I've certainly made this bread with all-purpose flour multiple times.
Trade out a cup or two of flour for a cup or two of quick cooking oats. (More fiber, less gluten.) Sometimes I speed the second rise by placing my loaf pans on a heating pad set on low. To make rolls, just pull off chunks of dough and line them up in a baking dish. For a special treat, brush the top of the rolls with herb butter while they are still warm.
Proofing yeast looks like this
My family has called me "Bone" since I can remember. There are varying reports as to why … something to do with preferring to gnaw on a bone instead of eating the meat and being the runt of the litter.