This post contains affiliate links. Purchasing through them helps support this site.
Homemade Bread
Homemade Bread is now easier than standing in the bread aisle and choosing … I mean there's white bread, whole wheat bread, oat bread, potato bread, gluten-free bread, seed bread, 45- calorie bread … you get the idea. And whatever you pick, it comes with a list of ingredients too long for what should be in bread. Here's why this recipe beats the bread aisle.
You don't knead it.
Nor should you perseverate over measurements or temperature.
You can shape it however you want.
You can use almost any combination of flours
And the add-in possibilities are endless.
It makes great sandwiches, rolls, or loaves, and it is the perfect companion for chili, spaghetti, or stew.
Homemade bread fills your house with a soulful, welcoming, someone-loves-me-smell.
And it travels well. Bring it to your next family gathering, or let it rise overnight, pop it in the oven in the morning and bring it to work.
No matter what the end product looks like, it's going to taste great. Sometimes it will rise better than others and you won't know why. This is OK. It's homemade bread – it's supposed to be, well, homey.
Sometimes your add-ins won't work. I've put in chia seeds, flax seeds, Grape Nuts cereal, Ezekial cereal, quick-cooking oats … And discovered you should not put all those things into the same loaf. 😉
But olives? Oh yes … it's really good with whole Spanish olives stuffed/stabbed into the dough.
You'll need a decent loaf pan
. And once you make the bread, you'll need a steady supply of yeast
 because you will be making this homemade bread all the time.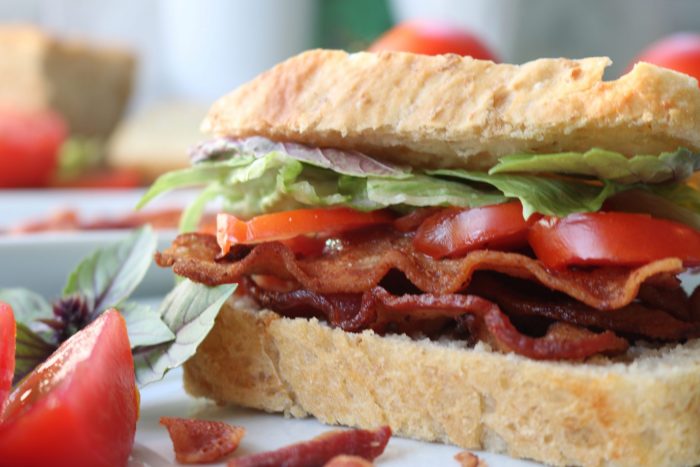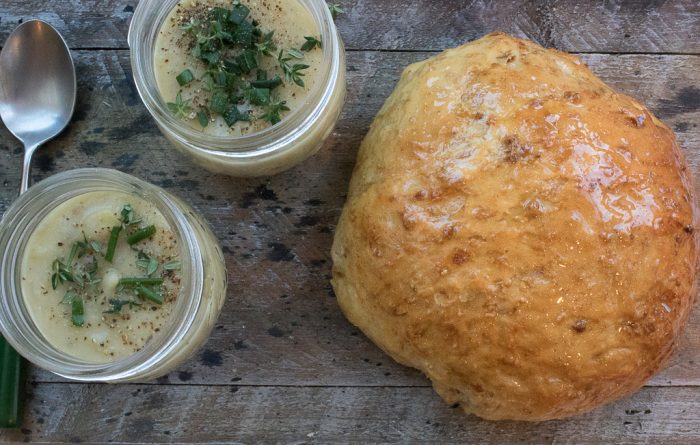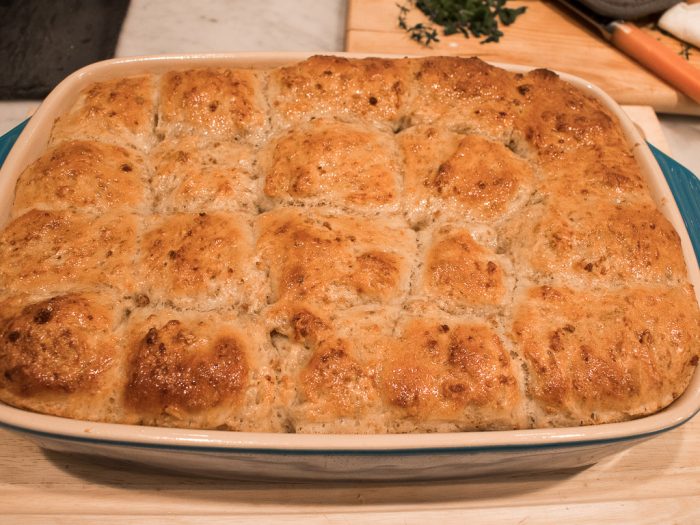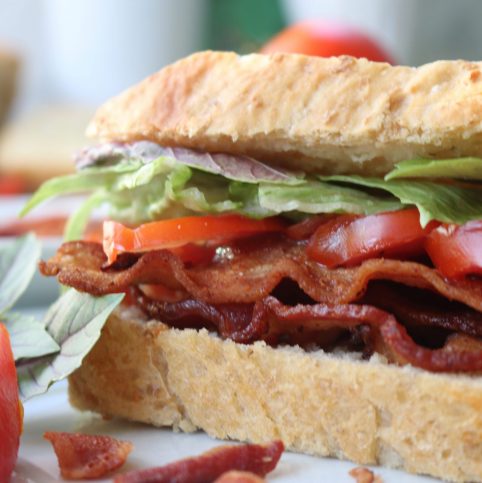 Homemade Bread
Dissolve sugar, salt, and vinegar in 3.5 cups very warm water, put in the yeast and make sure it bubbles. Dump in all the flour. Stir just enough to mix. Let the dough rise until doubled - about 4 hours minimum. Punch down, divide into loaf pans and let it rise again - about 30 minutes. Preheat oven to 450 after you divide the dough into loaf pans. Add a cup of hot water to the oven to make steam, cook for 20 minutes, reduce heat to 350 and cook another 20 - 30 minutes.
Ingredients
3 1/2

cups

warm/hot water

3

T

sugar

1 - 1.5

T

apple cider vinegar

Optional. It gives the bread a sourdough flavor.

1 1/2

T

yeast

1

T

kosher salt

6 1/2

cups

bread flour

Or whatever you have on hand, all-purpose, whole wheat. Try replacing one cup flour with one cup quick cooking oats.
Instructions
Put the warm/hot water in a very large bowl.

Dissolve the sugar, vinegar, and salt in the warm water.

Put the yeast in the bowl and wait for it to proof. Meaning, give it about 5 minutes to see if the yeast makes bubbles. That way you have "proof" the yeast is alive and the bread will rise. Even if something goes awry after the proof and your bread is flat, it will still taste quite good. No worries.

Dump in all the flour or flour and oats mixture.

Stir until just mixed - about 25 turns of the spoon. It's going to be sticky and wet.

Cover with a towel and leave it on the counter until it doubles in size. It will take at least 4 hours. I've left it there all day.

Prepare the baking vessel(s). If you are using loaf pans, use 2 standard 9 x 5-inch pans. If you are going to free-form a rustic loaf, grease the baking sheet. If you are making dinner rolls grease a 9 x 13.

Grease your hands, punch down the dough and divide into 2 halves, 2 rustic loaves, or the rolls. The dough is wet and gluey. Work quickly. If you wear disposable food service gloves grease them before punching down the dough.

Preheat the oven to 450 and let the dough rise again (about 30 minutes) while the oven heats.

Pour a cup of hot water into the oven to create steam and quickly put the bread in. Cook 20 -25 minutes at 450. Reduce the heat to 350 and cook another 20 -30 minutes. Cover the tops with foil near the end of cooking if they are getting too brown for your taste.
Notes
This recipe is adaptable. Add fresh herbs, sun-dried tomatoes, jalapenos, flax seed, Spanish olives - just about anything to it.
I use bread flour because I like the final product better. (Bread flour has more wheat protein = more gluten = chewier bread) I've certainly made this bread with all-purpose flour multiple times.
Trade out a cup or two of flour for a cup or two of quick cooking oats. (More fiber, less gluten.) Sometimes I speed the second rise by placing my loaf pans on a heating pad set on low. To make rolls, just pull off chunks of dough and line them up in a baking dish. For a special treat, brush the top of the rolls with herb butter while they are still warm.