This post contains affiliate links. Clicking from this blog to Amazon through the links and purchasing during that click means Amazon will throw a few cents my way. Total earnings to date for BurntPorkChops is $12.43! This is how it starts, folks! I'm on my way! If you are a foodie, do check out these two books. Plenty More: Vibrant Vegetable Cooking from London's Ottolenghi and Once Upon a Tart…: Soups, Salads, Muffins, and More.
Root Vegetable Hand-Pies
First off, root vegetable hand-pies are just the cutest little things. They are charming packages of savory veggies with just enough exotic flavor to satisfy your adventurous eaters but not enough to frighten the meat and potatoers in your tribe.
My 25-year-old son, who still judges a restaurant by the quality of their chicken strips, loves them.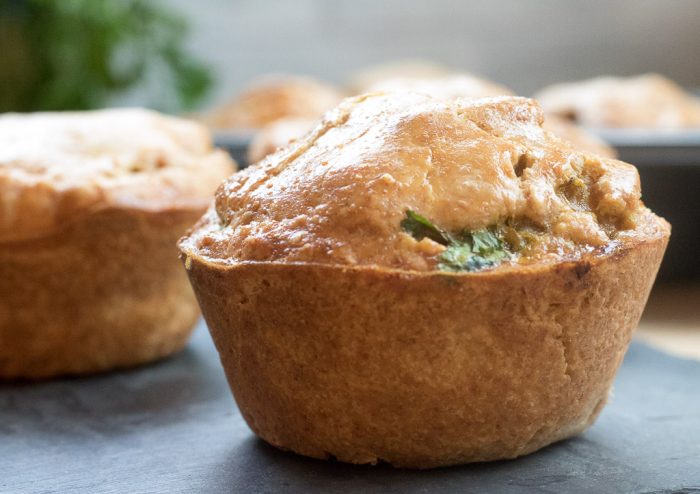 The finder fee for this recipe goes to Josie Ueker, a fellow CRNA, and foodie. Her cookbook collection is something I could get lost in for days and her kitchen is a warm and welcoming space. She's made these root vegetable hand-pies many times. The recipe comes from Plenty More: Vibrant Vegetable Cooking from London's Ottolenghi
, with thanks to Helen Goh. The recipe is theirs, I just reorganized the instructions.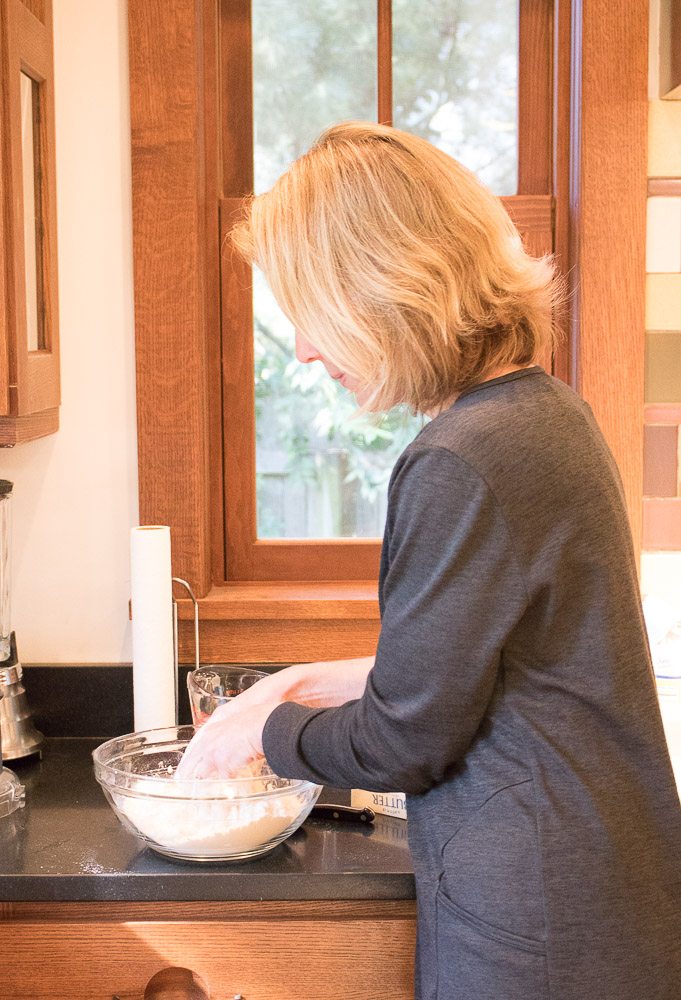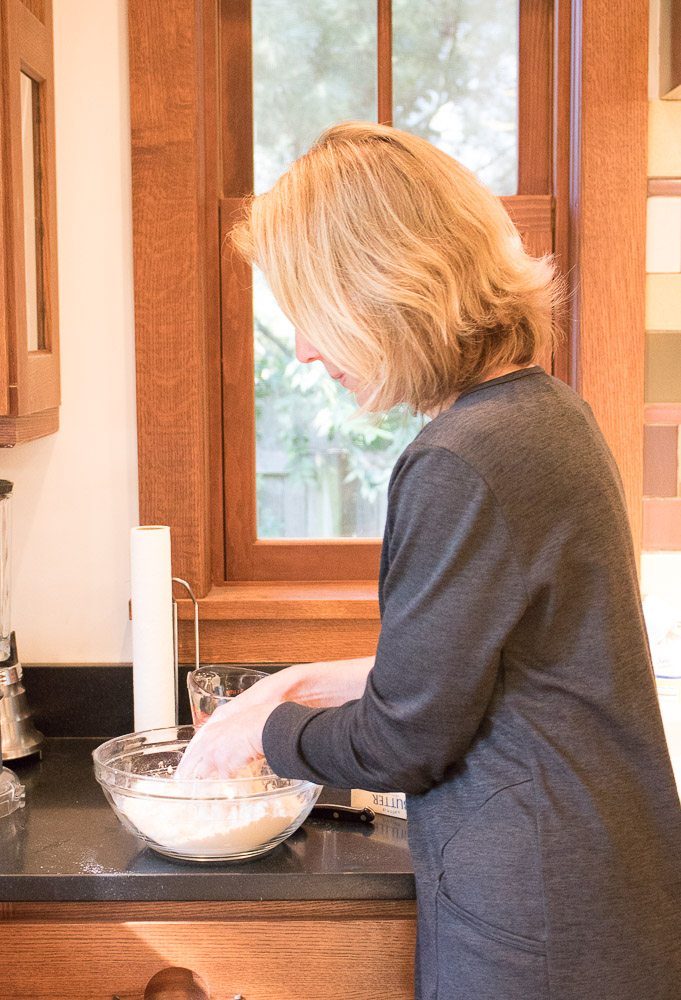 It looks long and complicated, but it's not. Josie and I made the root vegetable hand-pies and a pear and almond tart in one lovely day of cooking and talking about CRNA/OR things.
And yes, it is an odd phenomenon that there are two CRNA Josie's … who both love cooking … who met on a Medical Missions Foundation trip …
The root vegetable mixture could be a stand-alone dish.
I've completely served it straight up without the pastry housing, plus it's adaptable to what you have on hand. Don't have a single parsnip laying around? Use another carrot.
Butternut squash is easy to peel and chop. Do not be intimidated if you have never used one – it's not like wrestling a spaghetti squash.
You will need a large muffin tin
 and some parchment paper
.
And if you don't have a kitchen scale
yet, treat yourself.
This is a recipe that moves fast once you start cooking, so organize yourself and get everything measured and chopped before sautéing the veggies.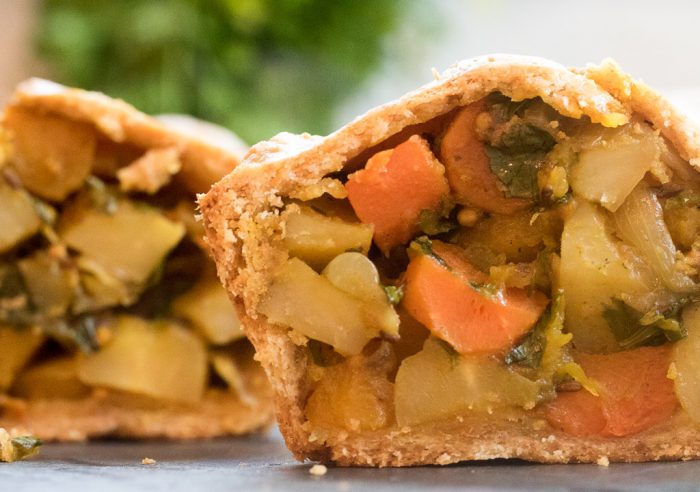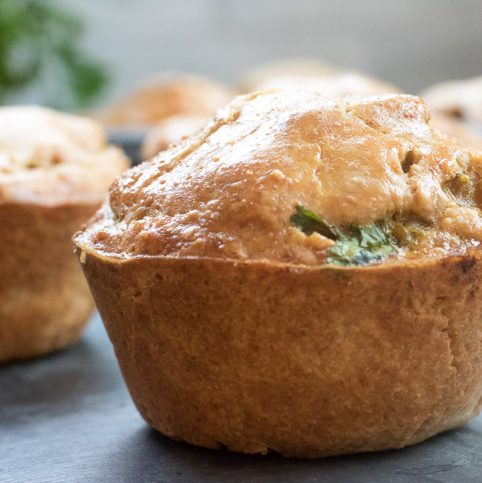 Root Vegetable Hand-Pies
Prepare a pie crust (easy, use a food processor) and refrigerate it. Measure spices and chop veggies. Then sauté the veggies. Build the cute little pies and bake them. Yum! You made a hand-pie!
Ingredients
For the Pastry Crust
2

c (240 g)

all-purpose flour, plus more for kneading

1 3/4

sticks (190 g)

unsalted, cold, diced butter

1/4

c

cold sour cream, full fat* see notes

1/2

tsp

salt

1

beaten egg

For brushing the pastries before baking them.

1

large 6-muffin tin

parchment paper
For the Spice Mixture. This will cook in oil before the pre-diced veggies are added.
3 - 4

T

olive oil

1

tsp

curry powder

2

tsp

caraway seeds

2

tsp

black mustard seeds

I used yellow because that's what was on hand.

1/2

tsp

ground cardamom
For the Veggies
1

large

onion, roughly chopped

1

green chili, seeded and finely chopped**

1

T

fresh thyme leaves, chopped

Use 1 tsp dried if you don't have fresh.

2

cloves

garlic, crushed/minced

1

small

russet potatoes, peeled and cut into 3/4 inch cubes.

160 g. Russets are high starch and low moisture potatoes, they absorb liquid flavors well, but they easily mash. Stir carefully.

1

medium

carrot, peeled and cut into coins or 3/4 inch chunks

100 g

1

medium

parsnip, peeled and cut into 3/4 inch chunks

100 g

1

cup

vegetable stock

250 ml

1/2

small

butternut squash, peeled and cut into 3/4 inch chunks

about 1 3/4 cups or 250g

1/2

tsp

sugar

3/4

tsp

salt
For Finishing the Veggies
1

cup

grated cheddar cheese

Yes - it seems like this is out of place, but it works. Frankly, even more than a cup is good.

1

cup

chopped, fresh cilantro

about 15 g

5 - 10

grinds

black pepper
Instructions
Pastry Crust
Put the flour, diced cold butter, sour cream and salt in a food processor and blitz just until it comes together. Put a little flour on your counter, put the dough on top of the counter and knead about 1 minute until it's soft. Shape into a disc, wrap in plastic, and refrigerate for at least 30 minutes.

Brush the sides and bottom of the large 6-muffin tin with butter. (The cups are 2 1/2 inches wide and 1 1/2 inches deep.) Line the base of each tin with a circle of parchment paper. Trace the bottom of a standard 8 oz cup for approximate size. Put the prepared muffin tin in the refrigerator. Turn your attention to the veggies.
Spice Mixture and Veggies
Prepare your ingredients. Find and measure the spices and dice all the veggies.
Veggies
Place a large skillet that has a lid over medium-high heat and put in 2 - 3 T olive oil. Once it's hot, add the curry powder, caraway seeds, mustard seeds, and cardamom. Cook and stir continuously, 30 seconds or less. Add the onion, chile, and thyme and cook 4 minutes. Add the garlic and cook 1 minute.

Add the potato, carrot, parsnip, and 1 cup vegetable stock. Stir, cover and cook 5 minutes. Add the squash, sugar, salt, and pepper. Reduce heat to simmer, covered, for 10 minutes. The liquid will evaporate. Add more water or stock if it gets dry. The veggies should be moist but not swimming in liquid.

Remove from heat, uncover, and let cool completely before adding the cheese and cilantro.

Turn your attention to rolling out the pastry for the muffin tins.
Building the Veggie Hand-Pies
Remove the chilled dough from the refrigerator and roll out to 1/8 inch thick. Cut out six, 5 1/2 inch circles. Use a ruler and mark the "poles" of a circle and use a pizza cutter or knife. Cut out a 1 - 2 inch "V" shaped wedge from each circle so they are easier to press into the tins. Press the sides of the "V" closed. Press a circle into each of the 6 muffins tins. The dough is forgiving and pressing hard is OK. Return excess dough to be used for more circles and the tops of the pies. Roll out the dough again to make the lids. Measure 6 more circles, 3 1/4 inches in diameter. Set the lids aside until the muffin tins are filled.

Add the cheddar cheese and the cilantro to the veggies right before building the pies.

Fill each pie with 1/2 cup filling. It's OK if the filling is slightly higher than the top of the tin. The lid will cover it. Pinch the lids tight. Brush the tops with the beaten egg and prick the tops with a fork. Return the pies to the refrigerator for 10 minutes before cooking.

Bake for 30 -35 minutes. Let cool for 5 minutes and serve.
Notes
Sour cream does really good things for pie crusts. Gluten is only made when the 2 wheat proteins, glutenin and gliadin combine in the presence of water. In a pie crust, you want just enough gluten to hold the crust, but not a lot like in bread. Sour cream acts as the water part, so the gluten can form, but sour cream also has a low pH which weakens gluten bonds. The result is a sturdy yet flakey, great tasting, easily worked dough. The full fat is there because if you are bothering to make a pastry crust, now is not the time to skimp on fat. 
**I used whatever hot pepper I had in my freezer from the summer garden. The heat of peppers is located in the flesh and the ribs inside the pepper, not the seeds as is commonly thought.