Jump to recipe
Print Recipe
Tasty, Convenient, Satisfying – All In One Package
The first time I had these sausage balls I was visiting my sister, Heidi. She had revamped her diet by focusing on protein and veggies. (Lost over 80 pounds. See her lovely photo at the end of the post!) Her sausage balls were so tasty and convenient, I had to have the recipe. It's easy to measure out your "dose" of protein when it comes in a portable little package. If you are running errands, 3 of these and an apple will keep you fueled for several hours.
They Are Perfect For Helping Out Friends In Need
This is one of my go-to recipes for people whose life circumstances require friends and family to help them with meals. Everyone loves the flavor, the easiness of just grabbing a few out of a container, and how satisfying they are.
Thank you! We loved the Sausage balls … had them the first night for dinner, then I packed them for my family's lunch the next day – and I ate them cold for breakfast!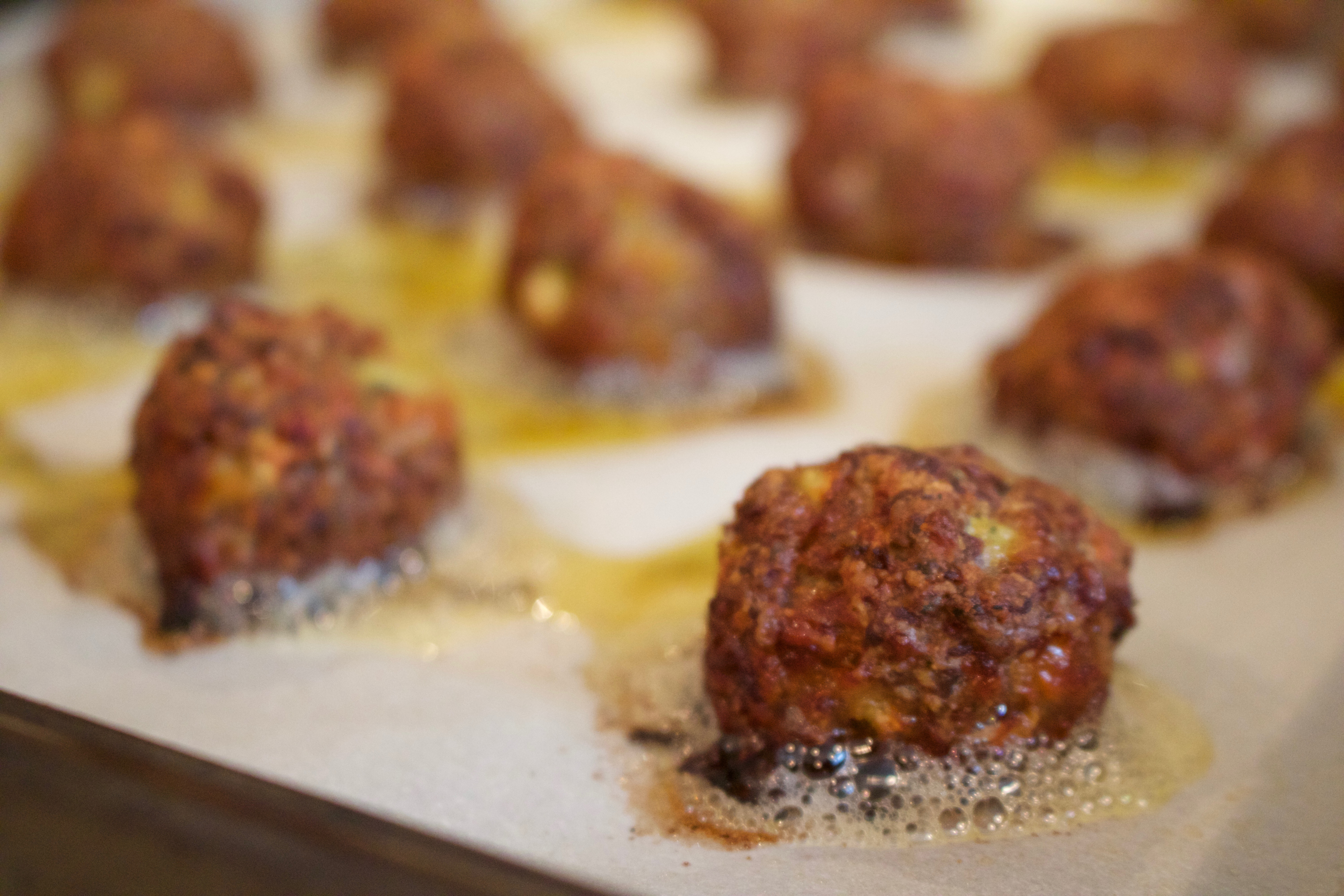 It doesn't take long to chop everything and form the balls, and while they are roasting you can throw together a few sides. Meal preppers will love this recipe. Just "healthy" it up by reducing the cheese and adding more veggies. Cooking them on a cookie sheet means the grease cooks out of the balls.
I throw a few in my salads. It's a nice break from chicken breasts!
They are perfect for parties and Hors d'oeuvres
You can make them ahead and you don't need utensils to eat them. 'Nough said.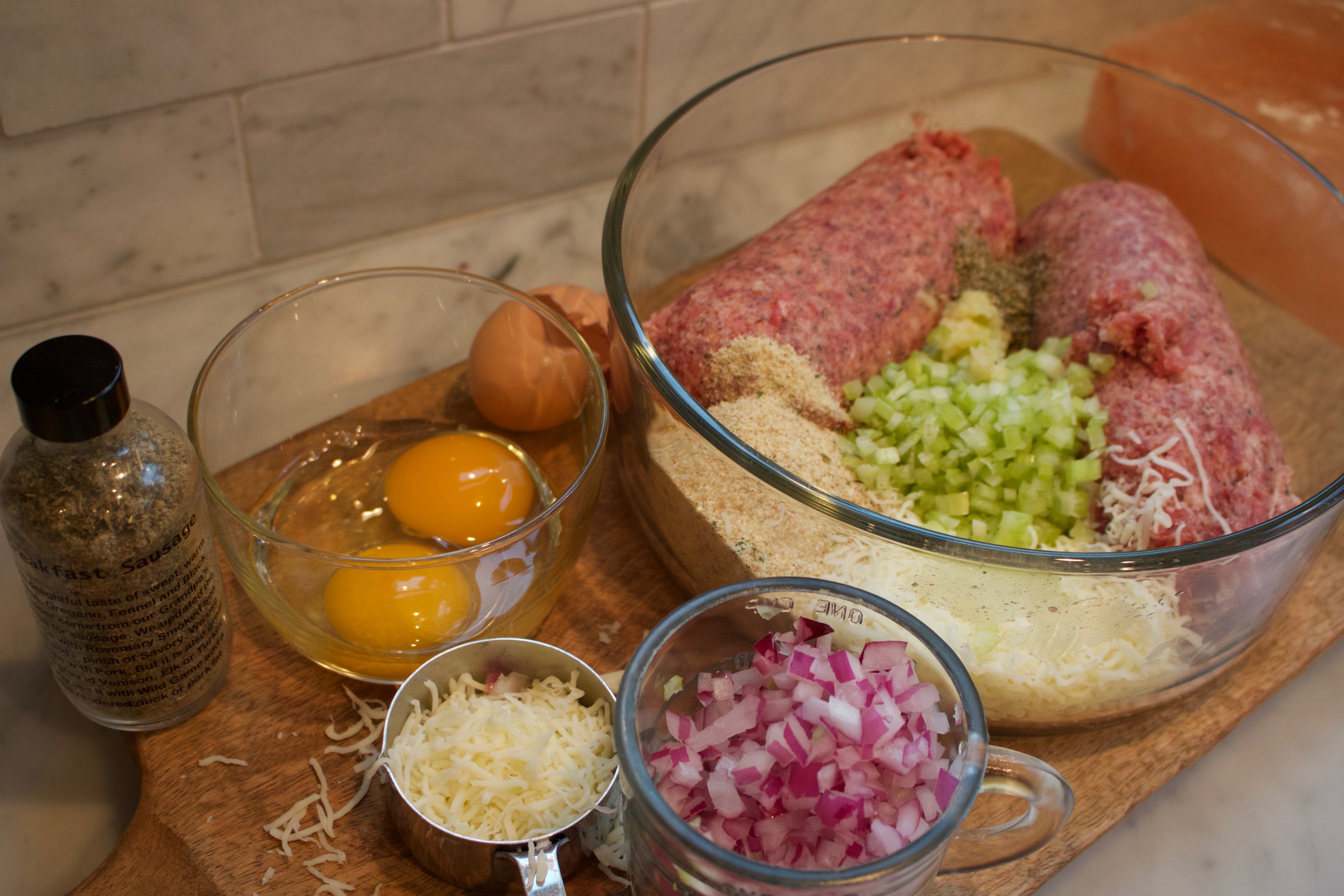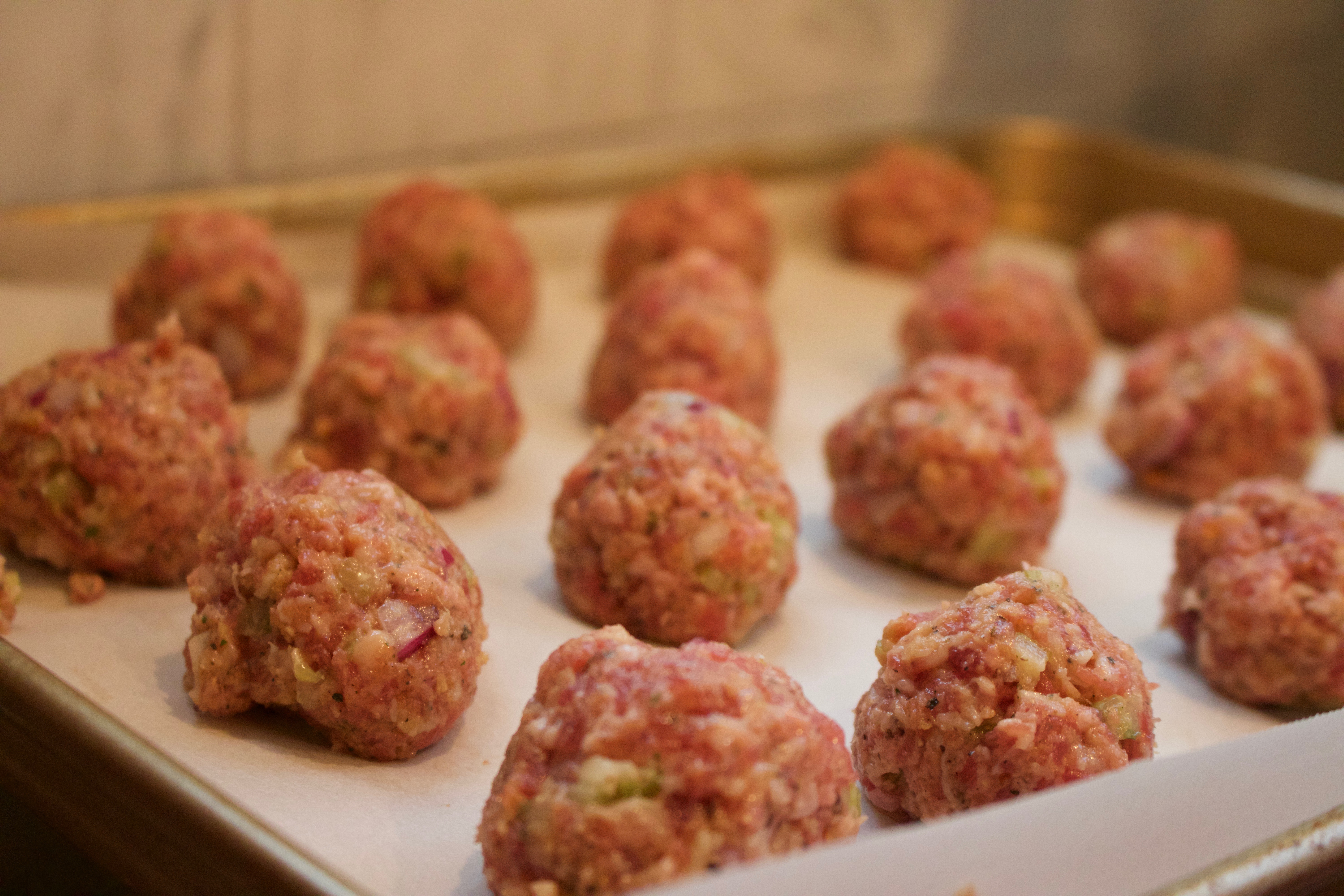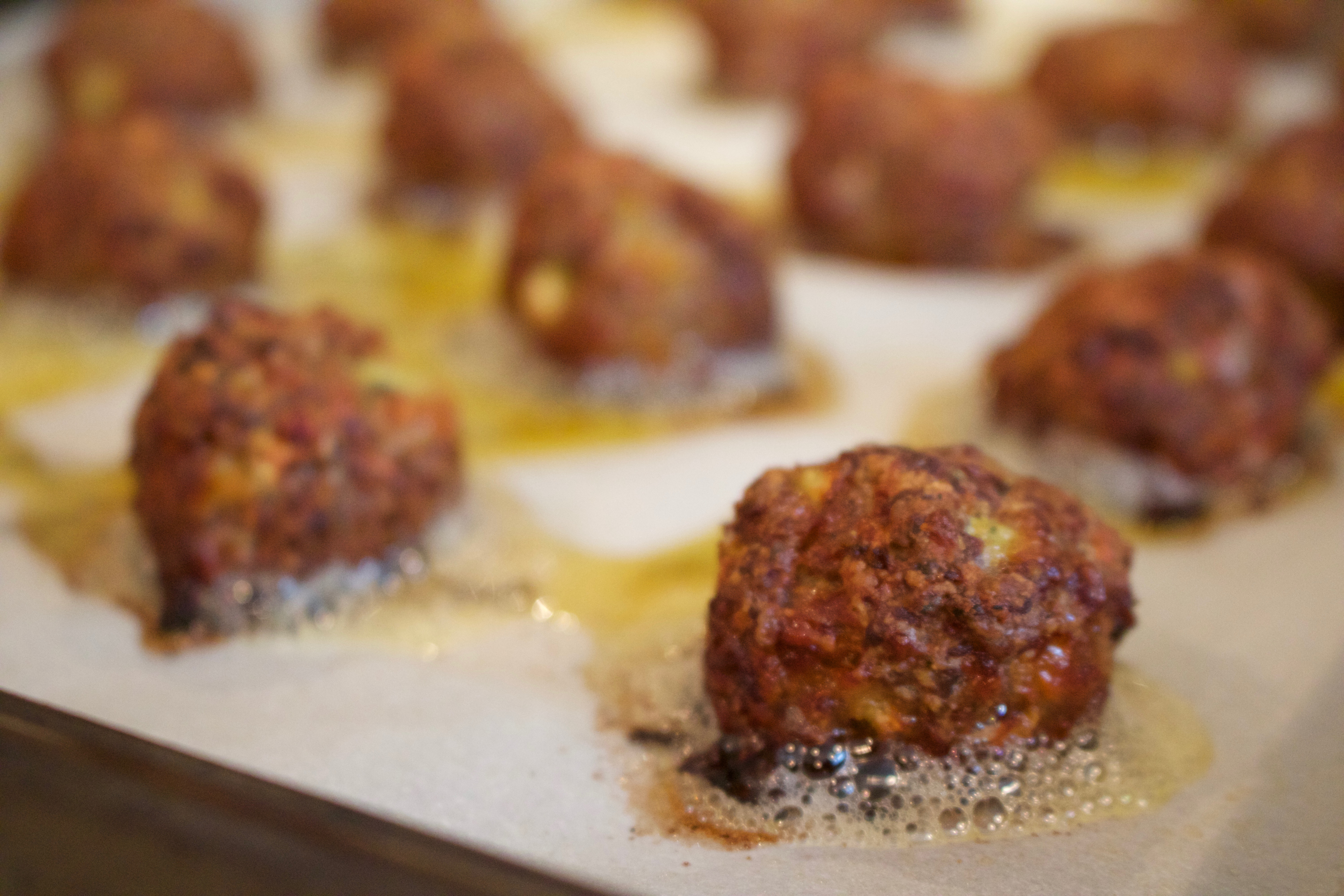 Sausage Balls
Chop everything, mix everything, form balls, cook.
Ingredients
1

pound

breakfast sausage

1

pound

Hot Italian sausage

1

c

shredded cheese, any flavor

cheddar is a great choice

3/4

c

celery

finely chopped

3/4

c

onion, any color

finely chopped

2/3

c

Italian bread crumbs

3

cloves

garlic

minced or grated with a microplane

2

eggs

beaten

1

tsp

salt

10

grinds

of a pepper mill

or 1 tsp
Instructions
Preheat oven to 350 and line 2 cookie sheets with parchment paper or foil.

If you have a food scale, zero it with a plate on it so you can keep the balls uniform size.

Chop and mince everything, beat the eggs, and combine it all in a large bowl.

Form the mixture into 1 oz balls and line them up on the cookie sheets.

Cook at 350 for about 50 minutes. Rotate the cookie sheets top to bottom and front to back at the 25-minute mark.
Notes
You can use any sausage you want. I've experimented with turkey sausage and tried to manipulate the spices to replicate traditional breakfast sausage flavor. After a few attempts, I've decided regular pork sausage is just fine.
I often play around with the seasonings by adding fresh sage, fresh oregano, or thyme if I have the herbs.
Calorie/nutrition data is calculated for one ball, assuming you'll get about 40 balls from the whole recipe. As you can see, it's not exactly a low-calorie recipe. The trick is to not pig out on them. Put 3 in your salad, grab 2 for a post workout snack. Don't knock back the whole tray in one sitting.