Jump to Recipe
This post contains affiliate links. Purchasing through them helps support this website.
Pressure Cooker Black Beans
When I tell people I make pressure cooker black beans, I get quizzical looks or blank stares. Not many people say "Me too!" And when I say I use chipotle peppers in adobo sauce in the beans, I can feel people losing interest. So, this post is rather risky. I have two goals: I want to get you curious about pressure cookers and I want you to open that can of smokin' hot chipotle peppers in adobo sauce and explore their earthy, smoky, full-bodied, elegantly rugged flavor.
Using a pressure cooker is quite simple –
Especially since new models are electric with multiple presets. Trust me, it's hard to mess up an electric pressure cooker. I've run it without the sealing ring, without securely locking the top in place, and with the steam vent open when it should have been closed. So far, I'm the only one who has messed up: the pressure cooker either shuts off or flips over to "cancel" and waits for me to figure it out.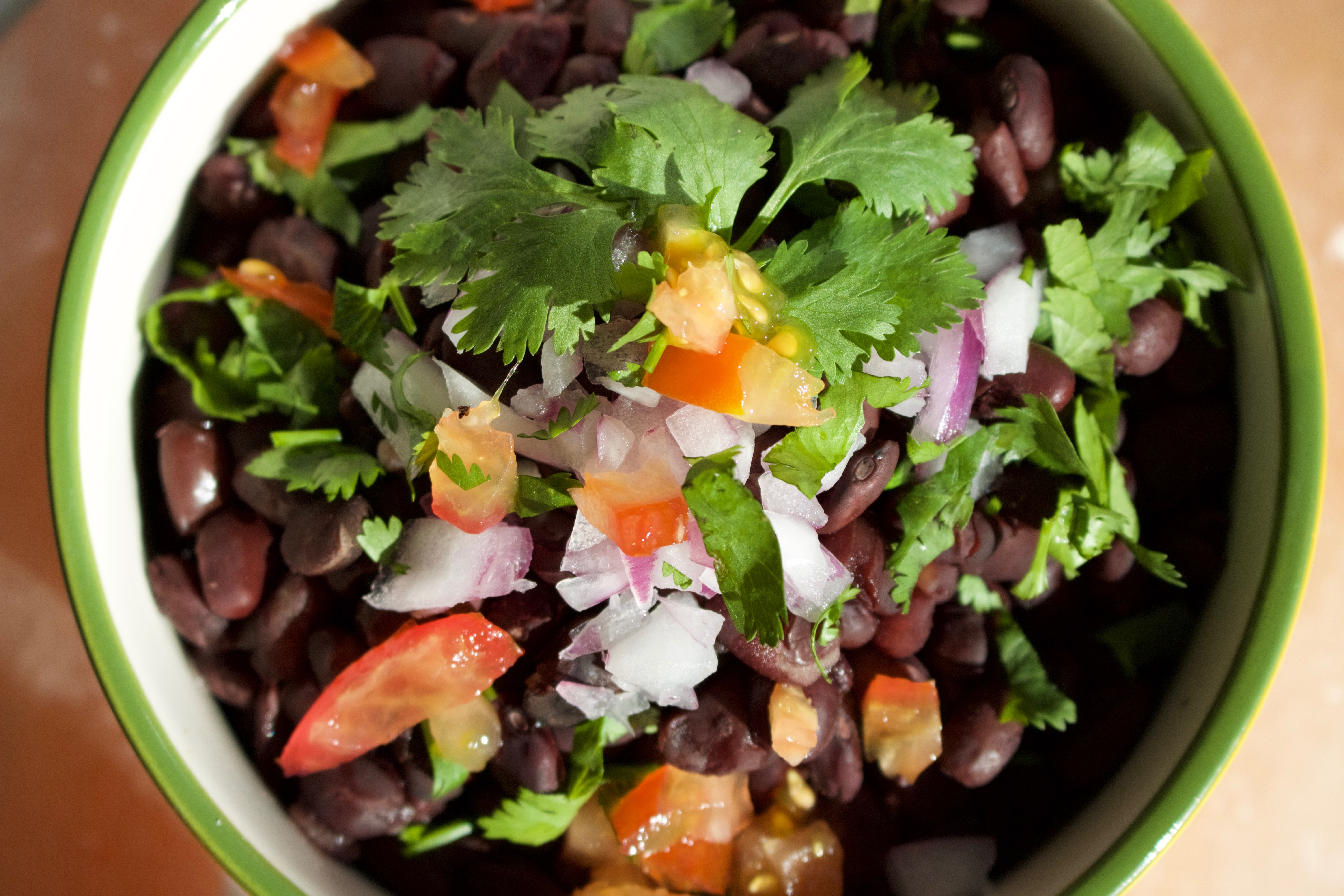 One time I didn't close the lid properly. The thing ran itself dry and charred the contents. The bottom and halfway up the side of the stainless steel insert had a lovely thick-black-lava-like crust. The smell of something robustly burning suddenly filled the kitchen. It was not a slow burn. It was making a hissing sound (which was a clue) and when things got hot enough to burn, they rapidly burned.
The thing never exploded and never caught on fire – the food charred because there was no water left in the cooker. I put it out on the deck to let it cool and escape smoke alarm hell but here's the best part: it cleaned up like Teflon – like it never even happened.
The thing still works.
Years ago, when my husband left beans simmering while he went to play golf , the beans charred to the bottom of the pan and it was a totally different story. That stainless steel pot did not recover. The outline of dead bean bodies and the smell of char could not be removed. I smoothed things over with the Fort Leavenworth Military Police who let themselves into our quarters to turn off the stove, but my work peeps never let me forget the folly of my civilian spouse …
So yes, I love my pressure cooker. And it regularly cooks when no one is home …
For my friends in the operating room … just think of a pressure cooker as a countertop autoclave. 😀
I go through phases where I don't bother to put it away.
There are blogs entirely devoted to pressure-cooking. It's a real thing. I use mine mostly for beans, bone broth, and shredded chicken recipes, but I'm expanding my repertoire all the time.
Once you have a batch of pressure cooker black beans it's simple to create many meals. For breakfast, you add an egg, a flour tortilla, and salsa.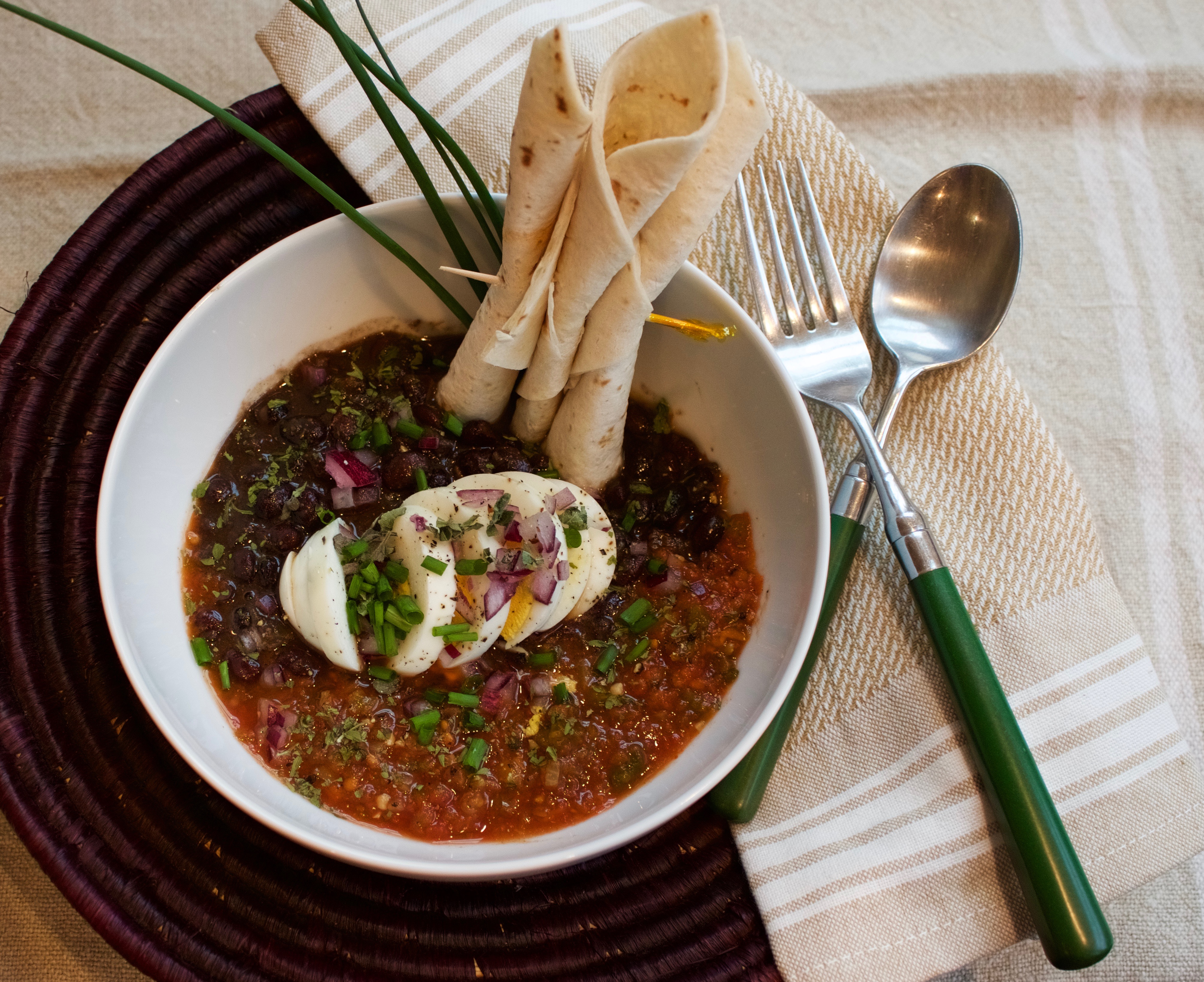 For lunch add cilantro lime rice.
For dinner repeat the rice, switch it up with a lightly toasted corn tortilla and throw on some grilled shrimp … You get the idea. Meal preppers will love having a meal building block that lasts a long time and can be used so many ways.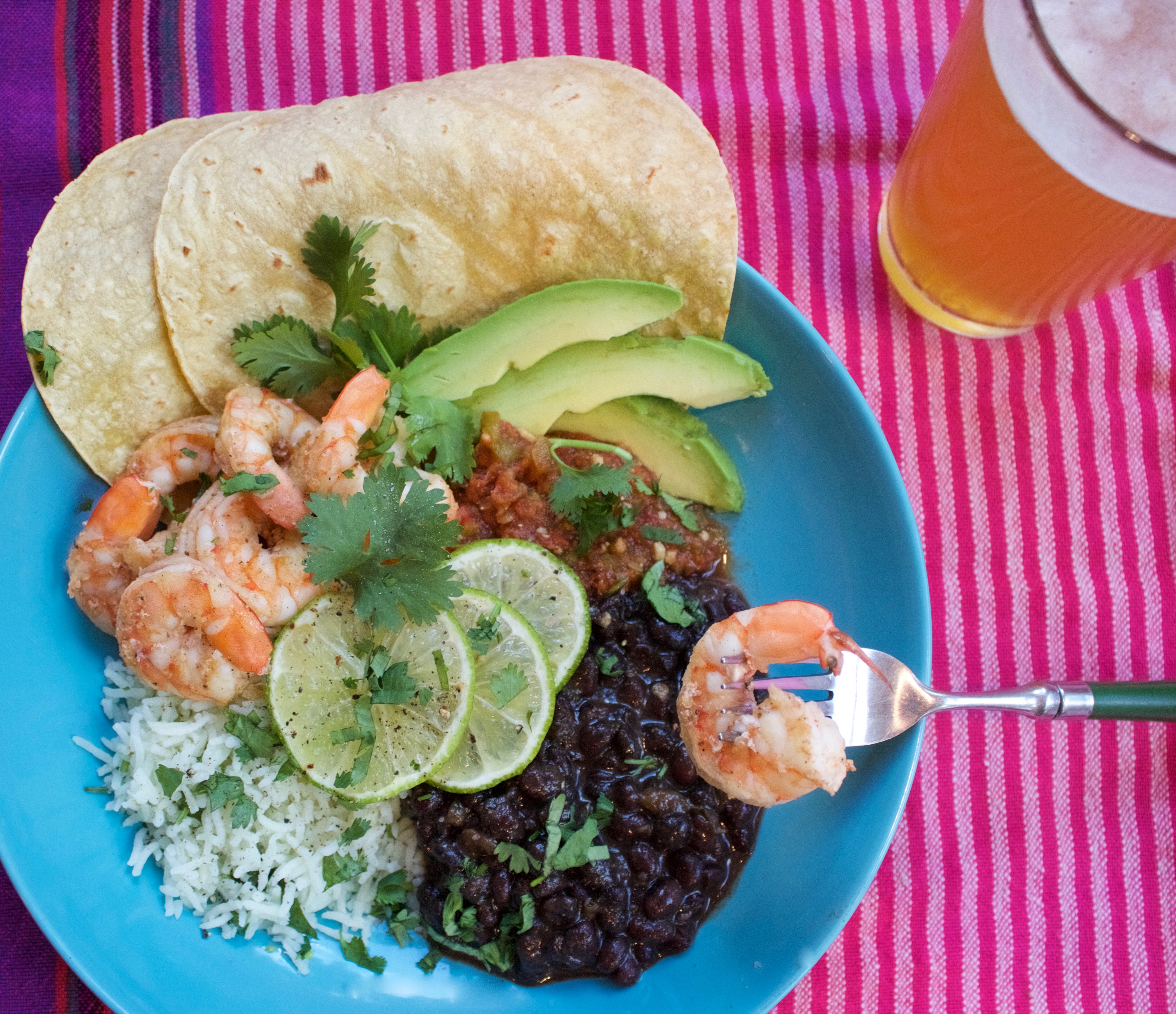 About the chipotle peppers in adobo sauce
There's nothing else like them. On their own, they are painfully hot – I can't imagine what recipe would use a whole can. For a pound of beans, I use 1 or 2 peppers and a tablespoon or two of the sauce. I put the rest of the can in a glass container with a snap-on lid. It will keep for months in the frig. You'll find reasons to add them to many other dishes. Check out what Serious Eats has to say. Some people puree the leftover peppers/sauce and use the paste in little bits. That's a very good idea: wish it were mine.
Pressure Cooker Black Beans require very little pre-planning
Besides the Fort Leavenworth Burning Beans Fiasco, that's probably the single most important reason I started using a pressure cooker. I never remembered to soak beans. If I did soak the beans something came up the next day that precluded me from cooking them. If I soaked the beans and was able to cook them, they were still crunchy when they were supposed to be done. Bean cookery was oddly difficult for me – until now.
Pressure Cooker Black Beans
Chop an onion, green pepper, and some garlic cloves. Tie up 2 chipotle peppers and some leftover meat scraps from smoked meat/barbeque in a cheesecloth bundle. Dissolve chicken bouillon in 5 - 6 cups water. Empty a one-pound bag of rinsed and sorted black beans into a pressure cooker. Add everything else. Select the longest/highest setting for beans on your pressure cooker. It takes about 10 minutes for the pressure cooker to achieve heat/pressure and it will take about another 10 minutes for it to cool down.
Ingredients
1

pound

black beans

rinsed and sorted

1

onion

chopped

1

green pepper

chopped

3

cloves

garlic

minced

2

jalapenos or 1 - 2 chipotle peppers and 1 - 2 of the adobo sauce

2

fist sized hunks of leftover bones

fat, or scraps from your last barbeque or your neighbor's smoked meats. (Totally optional. I have a friend who makes great smoked meats/sausages and it hurts me to see the scraps thrown away so they go into my freezer and await their second job of seasoning my beans.)

5 - 6

cups

liquid

chicken, beef, veggie stock or water

2

T

Cumin

1

T

Dried Oregano

1

T

Kosher Salt

1/2

tsp

pepper
Instructions
Rinse and sort 1 pound of black beans, put them in your pressure cooker. (You rinse the beans to get off the field dust and sort them because there could be small stones among the beans. I've only once found a small stone. This is a pleasurable step for people with OCD.)

Add the chopped onion, chopped green pepper, minced garlic and some of the adobo sauce to the pressure cooker.

Tie the meat scraps, 2 jalapenos or 2 chipotle peppers in adobo sauce, in a square of cheesecloth - you will be removing this stuff after cooking and it's easier when it's in a nice bundle.

Put the cheesecloth bundle in the pressure cooker.

Add your liquid of choice and give it a stir.

Secure the lid of the pressure cooker and make sure the valve is set to "pressure" and not "steam."

Select the 45-minute bean cycle. It will take about 5 minutes to get up to pressure and temperature. After cooking, let the pressure cooker return to atmospheric pressure naturally, meaning, don't open the steam valve on the top - just wait until the pressure number goes down to zero. That will take about 10 minutes.
Notes
Chipotle peppers in adobo sauce yield a deeper, smokier, richer flavor than fresh jalapeno peppers. Save the rest of the can in a glass container with a snap-on lid and refrigerate. They last forever stored that way. You add the powdered spices after the beans have cooked because it's easier to adjust the flavors. Also, cooking the spices under pressure sometimes imparts a harsh bitterness. If I could add only one thing to flavor the beans it would be the canned chipotle peppers in adobo sauce. Then I'd pick the cumin. 2 Tbs. of cumin might be too much for you. Start small and taste.
I've had this pressure cooker
 almost 2 years. There are presets for rice, veggies, soup, stews, beans, and meat. I'd buy it again in a heartbeat. And as long as you are thinking about buying the pressure cooker, go ahead and get some Chipotle Peppers in Adobo Sauce.
I'm guessing you already have a bag of black beans you bought last time you decided to "get healthy." Could be time to do something with them!