Four Ingredients, Simple Rustic Fruit Pie
I'm all about low effort and high flavor yield. This dessert fits the bill. It's just one pie crust, whatever frozen fruit you have, some sugar and cornstarch. That's it. The single crust, folded over itself is what gives this simple, rustic pie its homey, made-by-grandma look.
To me, it's a small fail if I have to leave my house on a day off.
I want to rest, renew, recharge at home and that means good smells coming from the kitchen. So, I had to figure out something that would satisfy the urge for pie and could be made with ingredients on hand. Here's another tidbit about me. I love baked fruit in just about any form … the sweet berries, the syrup that forms, the tender inside belly of the crust where the dough and the syrup meet … It's the best.
Freeze Your Pie Crusts
The pie crust I used had been frozen 3 months – a leftover from the Christmas baking season. It was March 14th and I wanted to celebrate Pie Day. We typically think of freezing food as something that will decrease food quality but that's not the case for pie dough.
Don't Worry About Using Fresh Fruit
Frozen fruit is  picked at its peak  then quickly frozen so it might retains more nutrients than fresh. I'm not saying this dessert is health food – but I am saying that something made from your hand that uses no trans fats, and fruit beats similar store-bought desserts.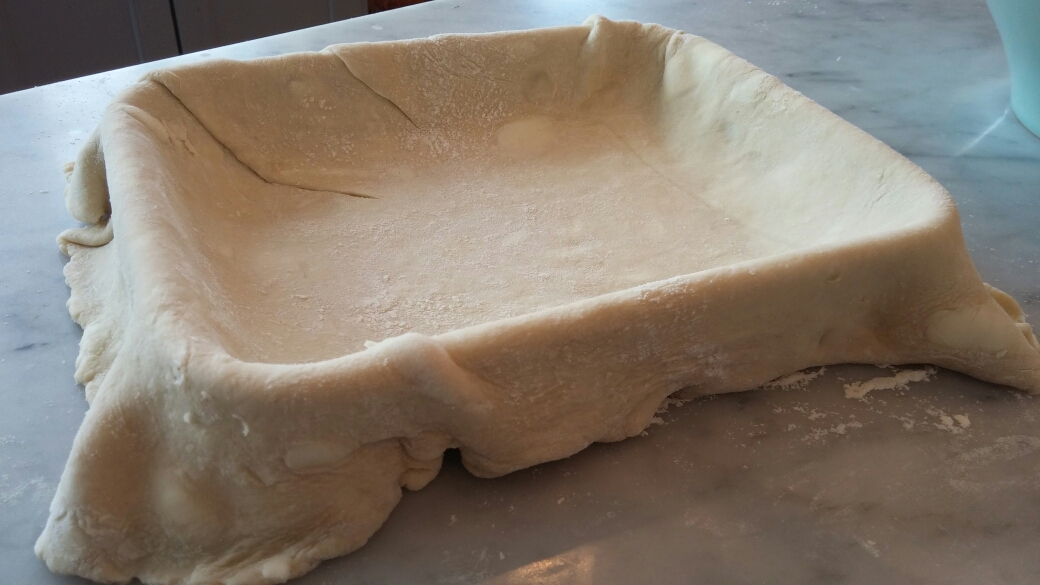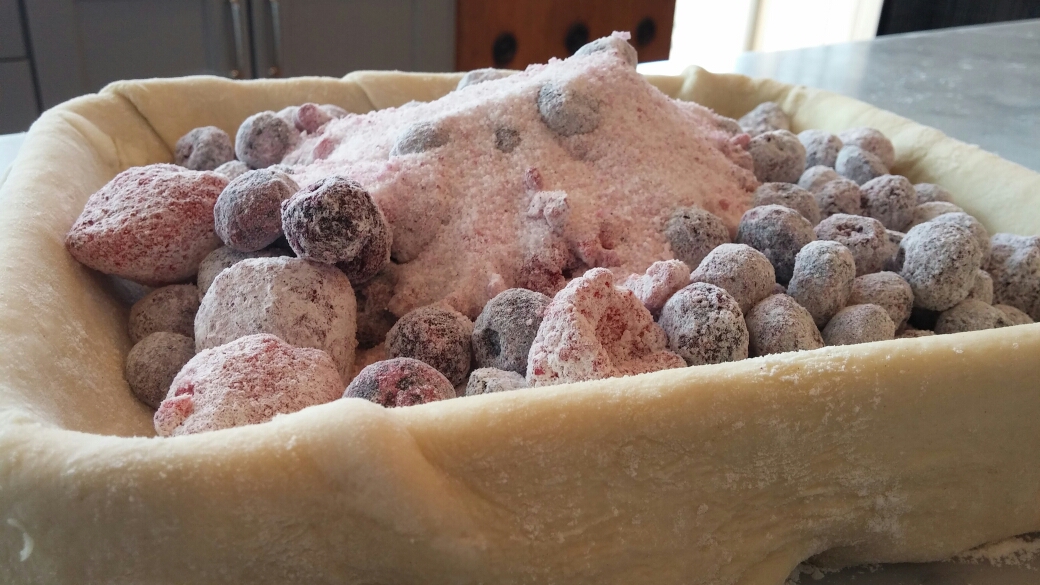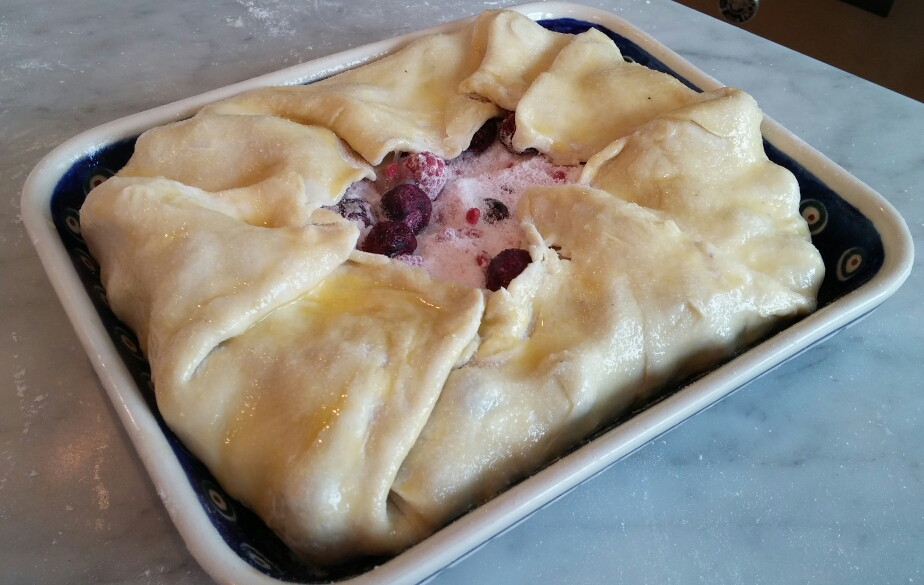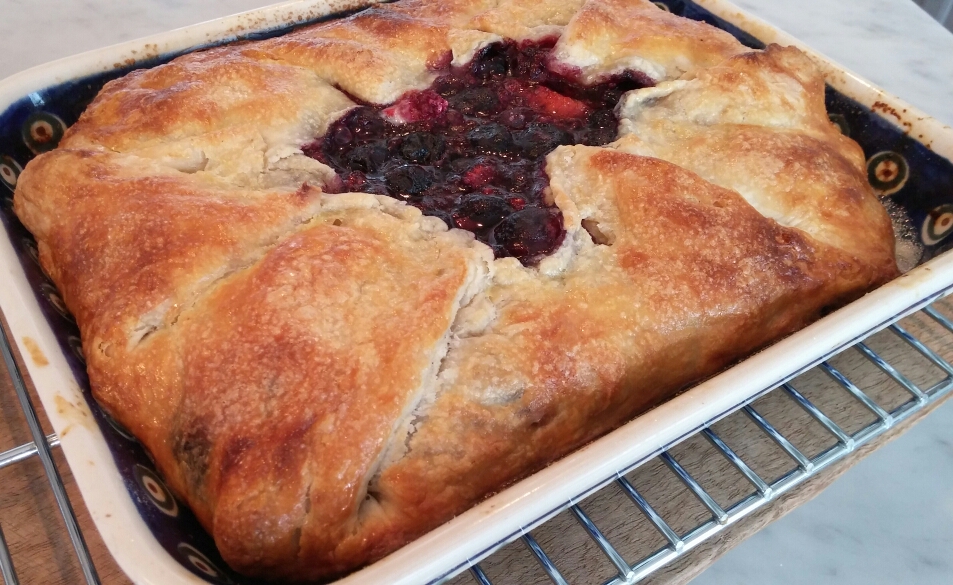 So there you have it. A delicious dessert (chock full of healthy antioxidants from the fruit) made with ingredients you most likely have on hand.
It's So Simple!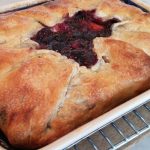 Simple Rustic Pie with Frozen Fruit
Defrost or make a single pie crust. Roll it out, combine frozen fruit with sugar and cornstarch, plop the fruit on the pie crust and fold up the edges of the crust. Bake 350 roughly an hour.
Print
Ingredients
1

pie crust

6

oz

frozen fruit of choice

~ 1/2 of a 12 oz bag

1

T

cornstarch

1/2 - 3/4

cup

sugar

1

T

sugar

to sprinkle on the crust

1

whole

egg

beaten and painted on the pie crust
Instructions
Preheat your oven to 425, set your rack at the lowest one-third position.

Roll out the pie crust and place in something smaller than a regular pie plate. A rectangular 9 x 7 dish works well.

Mix the frozen berries, cornstarch, and sugar in a bowl.

Pile the berries in the pie dough and gently fold the perimeter of the dough up and over, making an incomplete top crust

Beat the egg. Paint the pie crust with the egg wash and sprinkle with granulated sugar.

Cook 20 minutes at 425, then reduce heat and cook it another 40 minutes. Rotate it 180 at the halfway point if your oven has a hot spot.